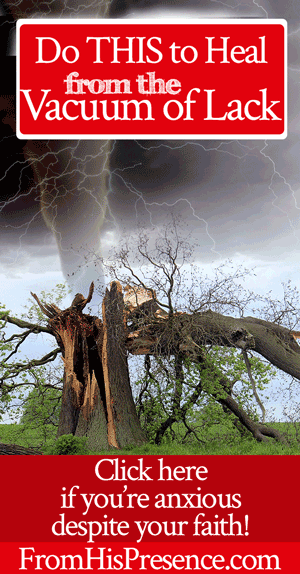 I was praying over our personal and ministry finances recently when I realized that a little somethin'-somethin' was just off. The "off" thing was that I could feel a deep, inner anxiety that abundance would not happen to me.
I was praying in faith, but I could sense that my faith was flowing one direction (in accordance with God's Word about abundance and provision–yet this feeling in my gut was going the other direction. It's very hard to describe what it felt like, but my awareness of things plus my spirit just weren't united in my prayer of faith.
I was having to overcome this gut-level sensation of anxiety with faith.