Dear, precious readers, many of you have let me know how your lives seem to be in upheaval right now. In times like these, sometimes it can be hard to take our eyes off the chaos and see what God is doing.
My friend Mallory Redmond shared her incredibly encouraging thoughts about this with me recently, from her own personal story. I asked her to share with you today. Please read and be encouraged!
Without further ado, I give you the beautiful words of Mallory Redmond (and you can follow her on Facebook here for more heartfelt, encouraging stories). – Jamie
*****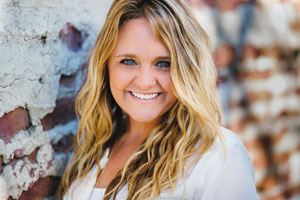 "What are you doing? What are you doing? What are you doing?"
A few years ago, when my nephew was around 3 years old, he would repeatedly ask the adults around him what we were doing. Regardless of our answer, he would return within moments, asking the same question: "What are you doing?"
I could play along for only so long before it would get a little old. He's three; there's so little he understands, but what he needs to know is that I will love him and protect him, no matter what I am doing in any given moment.
So I may have answered him vaguely, or turned the conversation back towards him, but what I wanted him to feel is: although I am doing many things, his well-being is a priority for me. (However successful I was in communicating that, his questions did not stop.)
These days, I'm asking God a whole lotta "WHAT ARE YOU DOING?"
If I'm not hearing an answer, or am not satisfied with the answer, then I return: "What are you doing? What are you doing? Seriously, though—what are you doing?"
Suddenly, my nephew's incessant questions don't seem unfounded at all. I get it.
I understand the desire to know all that is taking place in my surroundings, and to have the world around me figured out. The difference, however, between my childlike questions and my nephew's childlike questions is that mine are not always accompanied with a childlike faith.
Here's the thing: my nephew doesn't seem to [repeatedly] ask what I am doing because he is feeling distress, fear, sorrow, or grief. He is genuinely curious—about everything.
When I, however, wake up to see the news of another mass shooting and more tragic deaths, I don't tend to jump to curiosity about what God is doing.
I want guarantees of safety and divine miracles. I want to feel God's presence. I want to know what the plan is here, because I'm grieved and afraid.
This past week, I returned to Isaiah 51. Here, Isaiah is speaking to the Israelites who have been conquered and forced out of their homeland. They are distressed, afraid, grieved, and confused—how could they not be asking God what He was doing!?
Isaiah stepped in, however, calling on them to remember God's goodness and believe that He will save them as He has done in the past.
Their city was in ruins, their fields were shot, they were overcome with grief and hopelessness and could not see an end to their oppression—but Isaiah challenges them to remember and believe.
Our cities and our government may seem to be in ruins, and we wonder what God is doing in the midst of this grievous time. Can we pause and remember that the God who walked so closely with Abraham and Sarah is the same God who is walking with us today, in Orlando, San Bernadino, Paris, Chattanooga, and your neighborhood?
Isaiah wanted the Israelites to know that no matter how bad things have been, a new day is coming. We are met with God's words of comfort in this text: "You are my people," (Isaiah 51:16). We are told that "joy" and "gladness," "thanksgiving," and "the voice of song" will soon replace our sorrow and sadness. Isaiah wanted to emphasize to the depressed people of Israel that their salvation was near.
And it was.
Though my questions may return, I choose to remain rooted in the belief that for the depressed people of Charleston, Newtown, Aurora, your city and mine—God's salvation is right here. Whatever is or is not being done, He is protecting our eternal well-being (even if He's not immediately answering my 700th rendition of "What are you doing?")
My questions may sometimes be child-like. God, give me the faith to lessen the urgency of my questions. After all, we are His people—and a new day is coming.
Will you choose to rest in the loving embrace of Abba Father today, knowing that He will always be faithful to you?
About the author:
***
I am Mallory—a wife, a writer, and a dog mom to Roger. I love dry humor, clean sheets, sunny days, and frequent reminders of grace. These days, I hang out at MalloryRedmond.com, where I tell my stories with the hope of uncovering places of connection in our humanity.
***
You'll get an email when new content is posted. I'll also send you exclusive prophetic words, teaching material, and more. You'll even receive my free, printable blessing cards and my ebook–The Presence Seeker's Creed–for free when you confirm!