Dear readers,
Yesterday, I had the privilege of preaching God's Word at our mid-day, mid-week service at my local church. God gave me a word of hope for people who are going through a storm, and the Holy Spirit sat down on it and really ministered to His people.
This sermon is free and available to listen to online, if you need a word from the Lord today.
Here's a link to the audio.
Also, you can download our Abba's House app on your app store, and you can listen to it there–plus you can hear dozens of amazing, Spirit-filled sermons and teachings there from my pastors. The app looks like this once you open it: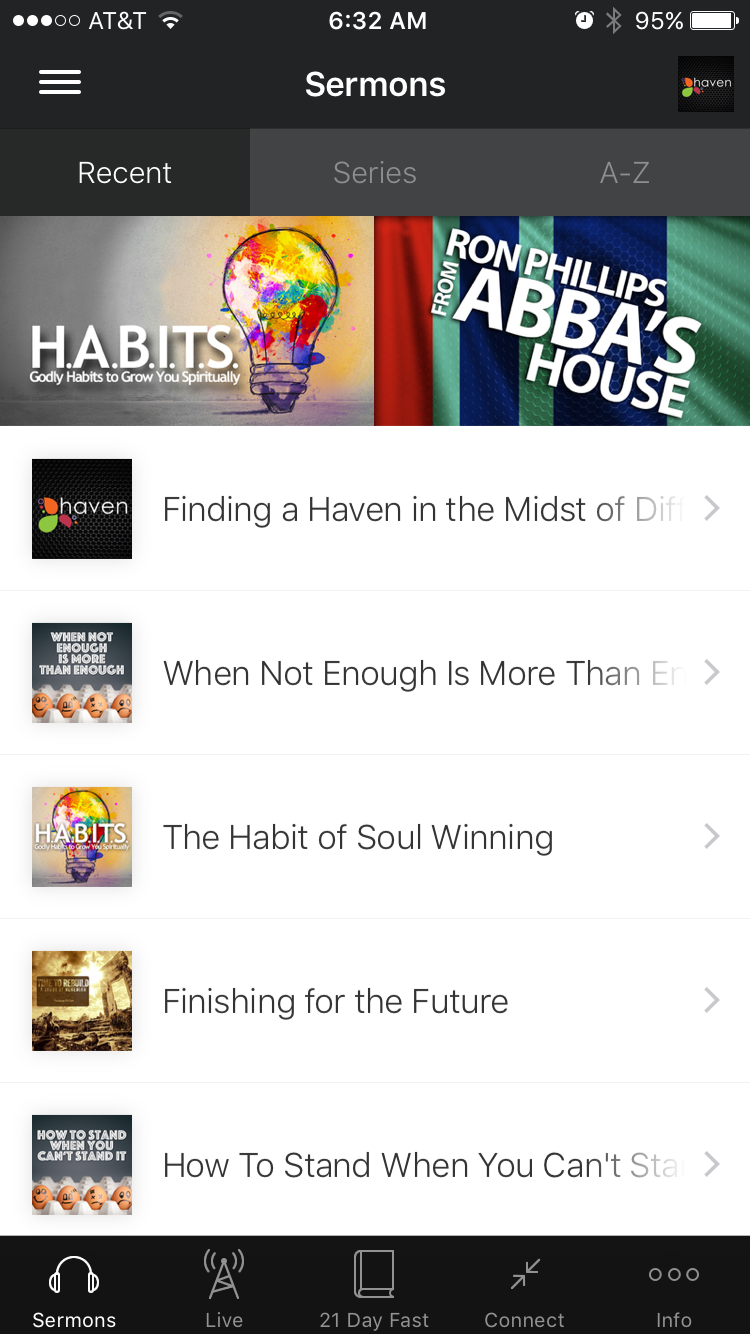 And the name of the app is simply Abba's House. It will show a picture of a screen that says "Ron Phillips from Abba's House" on the image in the app store.
I pray you would listen to this word and be encouraged.
Love in Christ,
Jamie