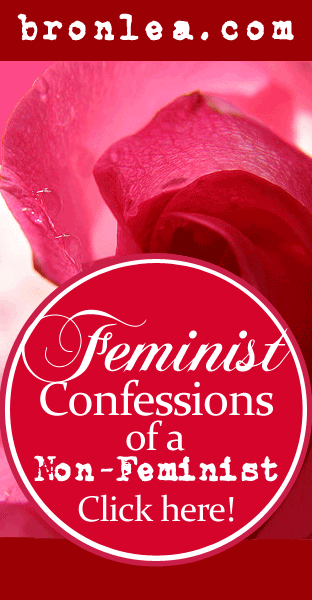 I'm very honored to have a guest post over on my Redbud sister, Bronwyn Lea's blog today. In this article, I make all my feminist confessions–and I've always said that I am not – repeat, NOT–a feminist.
Hmmm… must be interesting! Please hop on over to Bronlea.com and check out "Feminist Confessions of a Non-Feminist!"
You'll get an email when new content is posted. You'll also receive my free, printable blessing cards and my ebook–The Presence Seeker's Creed–for free when you confirm!