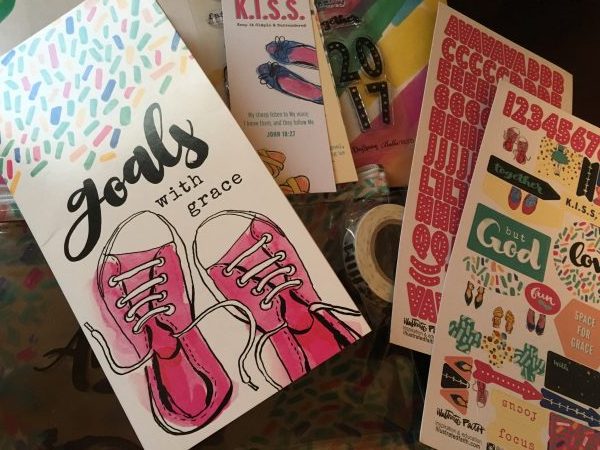 Hey everybody! I'm so excited! Guess what? I received a sneak peek preview kit of DaySpring's Illustrated Faith devotional kit for January. It's called "Goals With Grace," and it's AWESOME!
I totally love this devotional kit. It's just my DNA, and it goes so well with my life vision book I am making (more about that later). I posted a video of me showing you all the stuff in it below. It has stamps, diecuts, a devotional guide, washi tape, bookmarks, a vinyl pencil pouch, and more. 🙂 🙂 🙂
Aaaaand… (drum roll, please): The "Goals With Grace" kit went on sale TODAY! 🙂
Here's the link to the Goals With Grace kit on DaySpring's website. And if you want to get the kit and some other DaySpring goodies too, use the coupon code "ShineHisLight" through December 31, and you'll get $20 off any $60 purchase plus free shipping. 🙂
Here's a look at all the stuff, with me drooling over the whole thing:

Go, peeps! Get it now while you can!