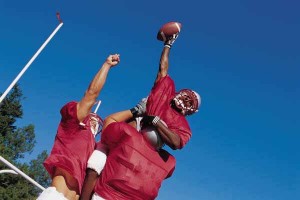 Hello and good Tuesday morning!
It's been awhile since I've put up a post that has been a personal update. I used to post my goals and updates every week, but since I've been cheating the church, those updates kind of went by the wayside.
Unfortunately, though, I have to admit that I have not been anywhere near as motivated since I stopped posting goals each week! I've still written down goals… some weeks. And I've still accomplished them… sometimes. But I have not been very motivated. It is also true that I've had some tough stuff on my mind lately, and that has certainly interfered with my normal level of motivation. But, I am tired of the slump, and I'm trying to get back in the saddle again. 🙂 So… to keep myself accountable again, I may start posting goals again each week (or most weeks). I'm still committed to three meaty posts per week (on Monday, Wednesday, and Friday), so we'll just work the goals in there somewhere.
Also, I wanted to say thank you so VERY much for hanging in and encouraging me–and continuing to read and comment!–as I've been changing my approach to blogging lately. I used to blog five times per week, and now I only blog three times per week. Even though the posts are less frequent, I trust they will still be an encouragement to you. (Actually, I hope my posts are more encouraging than ever, because I've had more time to  get alone with God and I hope that will show.) Also, the extra time has really helped me keep first things first. I've been able to spend more time with my husband, take care of our home better, and feel more rested.
I have actually felt the urge to return to blogging daily recently, but I am resisting that urge. I tend to be "all or nothing," and I feel uncomfortable when my life is actually balanced. (Anyone else out there that can identify?) But a little discomfort in this area is ok. I've got to keep my priorities straight, and it's God's church, not mine. Only He can build it, and only I can be a wife. So I'm going to keep on cheating the church. 🙂
All that being said, my goals for the last few weeks have been to survive. I have survived, and the Lord is bringing me back into a place of rest, peace, and joy.
So here are my goals for this week:
Prepare teaching notes for Sunday's LifeGroup
Work out 5 times
Follow-up on two outstanding queries
Blog four times
Attend party at friend's house
Attend prophetic roundtable
Attend orchestra rehearsal
That will get me back into the swing of things.
How about you? What do you have going on this week? I'd love to hear about it; please leave a comment below! Also, if you've blogged about your goals, feel free to leave a link!
You'll get an email when new content is posted. You'll also receive my free, printable blessing cards and my ebook–The Presence Seeker's Creed–for free when you confirm!