Today, I want to use what I have (my blog) to be a blessing to someone else. So I'm asking all my wonderful readers to go over and check out my friend Bill Marion's new blog, which is debuting TODAY.
Before you do, though… let me give you the inside scoop about Bill.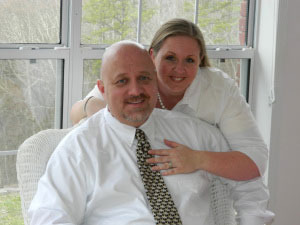 Bill is one awesome dude.
He and his wife, Caroline, are very good friends of mine.
Bill is a family man and a committed husband. He tells everybody how much he adores his wife and kids, and he acts it out on a daily basis.
Bill is one of the godliest, most talented, and funniest guys I know.
Bill has been through hell and back. He writes about it, too. So if you're going through stuff, he gets it.
I met Bill and Caroline because we go to the same church. Bill is one of the associate pastors there now, and Caroline is the amazing administrative assistant for our amazing worship pastor.
Among other things, Bill is a playwright. He has written multiple Broadway-style musicals, and I've seen them performed. Each show required hundreds of actors and volunteers. Each show drew thousands of people (literally, thousands of people). Each show was accompanied by a full symphony orchestra. You get the picture on this one? 🙂 Yeah, that's talent right there.
Bill is hilarious. Did I mention he's hilarious? Read his "About Me" page, and you'll start to see what I mean.
Bill is a powerful preacher, but more importantly, he has a shepherd's heart. He takes care of his sheep.
Bill is a leader who sows into his people and turns them into leaders themselves. That's the only kind of true leadership there is, in my book.
Bill has been so busy serving everybody else that he has not taken the opportunity to build his own dream of writing publicly… until now.
He writes both non-fiction and fiction.
He says what he thinks. I, personally, dig that. 🙂
He has an avid love for the outdoors.
You'll see all of the above in his blog.
So I am asking you, my wonderful readers, would you go over to Bill's website today and bless him? Here's how you can bless him:
Check out his awesome posts.
Share them on Facebook!
Sign up for his email updates (free humor and straight shooting).
Leave tons of comments on his posts.
That would be awesome. And come back over here tomorrow, as I will be posting about what's required to get promoted by the Lord. 🙂 (A subject everybody loves!)
Thanks and love to you all!