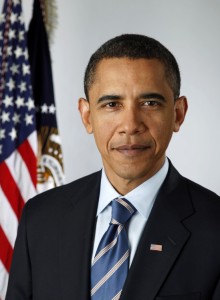 What a day. America has voted President Barack Obama into the White House for four more years.
I never expected this to happen. I was convinced that it would not happen.
I was wrong.
When I got up at 3:00 this morning to see the election results, I experienced all the same emotions that some of you readers might have experienced. Shock. Disbelief. Discouragement. Above all, I was bewildered. We prayed for someone to be elected who would establish righteousness and justice in America! What happened?
I believe we prayed rightly. We prayed in accordance with God's will. This isn't about political preference, or social preference, or race, or socioeconomic status, or government handouts. It's strictly about the Word of God.
But … God's promises are conditional. They are "yea" and "amen" as long as the conditions are met.
What are the conditions? God tells us in 2 Chronicles 7:14 (NKJV): "If My people who are called by My name will humble themselves, and pray and seek My face, and turn from their wicked ways, then I will hear from heaven, and will forgive their sin and heal their land."
Some of us prayed. However, it's clear that we, the Church as a whole, have not met the conditions. We have not humbled ourselves, and prayed, and sought God's face, and turned from OUR wicked ways.
If we had, we would see God healing our land.
This begins with me. Am I meeting the conditions?
The same question applies to you. For you, this begins with you. Are you meeting the conditions?
Dear God, have mercy on America, and please start with Your own people.
So what should Christians do at this point?
We should remember and believe that God is still on His throne. Heaven is His throne, and earth is His footstool. He knew this would happen, is not suprised, and neither His power nor His plans are the least bit compromised. We must hold on to our faith in the Person of God Himself, who is the only Person we can hold onto.
We must put away bickering and start praying for our President longer, harder, and more diligently than ever before.
Pray for his safety, for him to have wisdom from above, to hear and obey the voice of the Holy Spirit, and for him to be surrounded by wise counsel.
We must cease and desist mocking our leadership. God takes this seriously. Remember the story of the young men that mocked the prophet Elisha in 2 Kings 2? God brought bears out of the woods and the bears mauled the youth. They were mocking their authority. Church, we must be done with mocking, insulting, and slandering our authority. We are not the accuser of the brethren. That is the devil's job. Why would you want to join with the enemy's team and expend your efforts for evil? Nowhere in the Bible are we told to mock our leaders. Instead, we are told to honor, revere, and respect them… and first of all to pray for them.
1 Timothy 2:1-4 says, "Therefore I exhort first of all that supplications, prayers, intercessions, and giving of thanks be made for all men, for kings and all who are in authority, that we may lead a quiet and peaceable life in all godliness and reverence. For this is good and acceptable in the sight of God our Savior, who desires all men to be saved and to come to the knowledge of the truth."
We must repent for our mocking. We must be done with fighting, and return to fasting and prayer. If we will diligently seek the Lord according to His conditions, He will heal our nation.