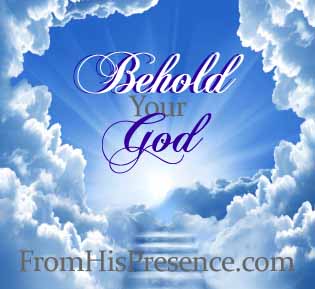 Good Friday morning to you!
I have GREAT news! As you may have read, I took more musician friends into a recording studio this last Saturday to record spontaneous worship.
Our purpose in doing this is not to record an album for the sake of an album.  Rather, this is just an amazing way for us to explore releasing the spontaneous song of our hearts to the Lord. We feel free to worship in the cozy studio, and the recordings minister to others afterward.
Saturday was the third time we have done this, and it was really incredible. We worshipped for over two hours and recorded nonstop, so we have a TON of music from this session. It's going to take awhile to get it all mixed. (I haven't even heard all the songs myself, since they were recorded.)
The theme of this album is "Behold Your God." I thought you would enjoy a sneak peek! I named this track "He Who Dwells." It's my friend Mamie Blowe singing the spontaneous song of her heart to the Lord, with accompaniment on vocals by Dustin Spillers. Guitars were by Heather Moorman and Brooke Hughes; violin by Rachelle Steele; and flute by Kim Cilley.
You should see a player below to play the track. If you don't, your browser might be blocking it, so you can click here to play the song on my Soundcloud account.