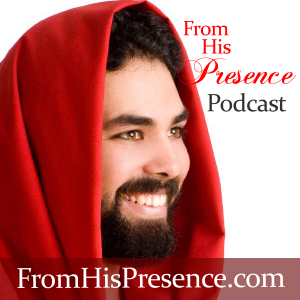 Have you ever wanted closer encounters with the Lord in worship and in your quiet time? If so, did you know that you can have those encounters by invoking your holy imagination?
Today's podcast is all about how to use your holy imagination to see, feel, and hear the Lord. He has promised to manifest Himself to you if you love Him!
In this podcast, I discuss using your holy imagination in your worship, Bible reading, and more. These tips will help the Person of Christ become reality to you!
"Using Your Holy Imagination" is 17 minutes 36 seconds short.
Links to songs I mentioned in the podcast:
Field Of Grace by Big Daddy Weave
 and I Can Only Imagine by MercyMe
 – mp3s available on Amazon (affiliate links).
How to listen:
Find the podcast on iTunes by searching for FromHisPresence. (Don't forget to subscribe so your phone or iPod will automatically download future episodes when you sync in iTunes!)
Go in your personal iTunes app on your computer, click File, then click Subscribe to Podcast, then paste in this URL: http://fromhispresence.libsyn.com/rss
Listen to the podcast instantly by clicking here. (Right-click to download.)
Play and download using the player below.
As always, after you listen, if you have any questions, comments, or other feedback, please leave your thoughts in the comments below!
Related: Did you hear the first three podcasts? Take a listen! They are short, free, and powerful!