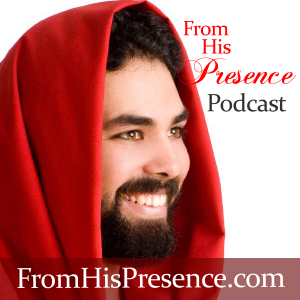 Do you ever struggle with feeling alone, rejected, or unwanted? Do you ever struggle with feeling like you don't belong anywhere or to anyone? If so, then today's podcast, called "The Secret of the Son," is for you.
This is one of the most life-changing words the Lord has ever given me. I used to struggle with always feeling rejected. It didn't matter where I went; I felt that people didn't want me there or anywhere. Then God broke through to my heart one day and taught me the secret of the son, and I've never been the same.
In this podcast, which is just over 20 minutes long, I teach on what the secret of the son is. (This is material that is leading up to my ebook, "Unlocking the Secrets of the Father's Heart: So You'll Never Feel Rejected Again and You'll Always Fulfill Your Ministry.") I also speak a powerful blessing and prayer over you in this podcast.
So please listen. Let the Holy Spirit minister to your heart. And please, please, please share this podcast or blog post with every person you know. Feeling rejected is a huge problem. People are hurting and feel unwanted. But the truths contained in this podcast will help set them free to know how beloved they are, know Who they belong to, and to know where they belong.
Links I mentioned in this podcast:
My blog series on 21 Days to the Manifest Presence of God:
Also, check out the song "Where I Belong" by Cory Asbury
 on Amazon (affiliate link):
How to listen:
Find the podcast on iTunes by searching for FromHisPresence. (Don't forget to subscribe so your phone or iPod will automatically download future episodes when you sync in iTunes!)
Go in your personal iTunes app on your computer, click File, then click Subscribe to Podcast, then paste in this URL: http://fromhispresence.libsyn.com/rss

Play and download using the player below.
As always, after you listen, if you have any questions, comments, or other feedback, please leave your thoughts in the comments below!
Related: Did you hear the first five podcasts? Take a listen! They are short, free, and powerful!
You'll get an email when new content is posted. You'll also receive my free, printable blessing cards and my ebook–The Presence Seeker's Creed–for free when you confirm!
This post is linked up at: