September 2021 Ministry Report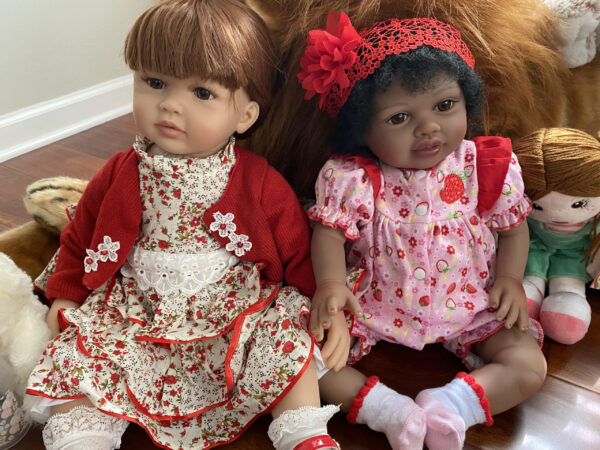 Beloved, did you know that YOU have fruit abounding to your heavenly account through your participation in this ministry?
It's true. Whether you pray, read, encourage, share on social media, or give (or all of the above), YOU are helping us witness to so many people for Christ.
YOU are helping make disciples over the whole earth. And I want you to see today just SOME of the stars in YOUR crown–your crown that you will be able to cast at the feet of Jesus when we get to Heaven! Read on for more.
Note: The photos of children's toys and supplies below are all things YOU have provided to our children's church outreach project.
Details about that outreach project are described toward the end of this post. 🙂 Read on for more!
Beloved, thank you so much for being part of this worldwide community of believers running hard after Jesus.
I wanted to provide you with an update on various aspects of this ministry, and of the tremendous fruit that is abounding to your account through your prayers, partnership, readership, social media shares, and generous financial support.
This report covers the last 30 days: August 31 through September 29, since September 30 isn't over yet. 🙂
First, about the people we were able to reach with our free discipleship materials and our primary outreaches:
We reached over 300,000 people through our articles on The Elijah List.
We reached over 200,000 people through our articles on Charisma Magazine.
We reached over 66,000 people through our articles on Spirit Fuel.
59,762 individual people read our free discipleship materials on our primary website, FromHisPresence.com …
And those 59,762 people read various FromHisPresence articles 173,494 times!
That's a HUGE number of people! But that's not all!

In addition:
In the last 30 days, according to Google Analytics, we had readers on FHP in 192 nations/territories of the earth. That's almost every nation on the planet.
Note: If we look at the last 12 months, instead of just looking at the last 30 days, we had readers reading the FromHisPresence website in every nation of the earth except Guinea-Bissau, Western Sahara, and North Korea.
Yes, that means we even had readers in Iraq, Iran, and Afghanistan, as well as all the other countries in the Middle East and Africa, praise God! We also had 3,459 readers in China and 8,362 readers in India! We have more readers in the 10/40 window (read more about what the 10/40 window is here) than we have in all the nations of Continental Europe combined, praise God! He is using this ministry to REACH the UNREACHED! GLORY TO HIS NAME!!!!!
We had 1,932 unique downloads of our podcast in the last 30 days, with 40,621 downloads in the last 12 months, even though we don't promote the podcast very much. (Nevertheless, the podcast is one of our hidden gems–LOTS of free mentoring and prophecy on the podcast!)
This doesn't include our outreaches on YouVersion (the Bible App), where we have multiple free Bible Plans. The Bible App is installed on over 490 million unique devices all over the world!
This doesn't include the millions of people we are reaching through our radio show on European Gospel Radio, since there is no way to track how many people listen each week. (We are reaching an audience in the Middle East, North Africa, and Europe – the 10/40 window – via radio that doesn't always have access to internet.)
This also doesn't include our outreaches on Facebook, YouTube, Pinterest, or other social media platforms or online outlets.
Because of a generous gift from a partner, we were also able to provide 10 additional NEW, beautiful journaling Bibles to medical patients who are recovering from addiction.
One of our other partners is a physician who works for a local addiction recovery clinic. She helps patients get free from drug addictions. As part of her prescribed treatment, she prescribes art therapy in these Bibles.
Our physician partner prescribes art therapy because it helps her patients transform their minds and lives–and it WORKS. (God Most High is Healer and LIBERATOR!) She has told me over and over how her patients find so much hope in the Word of God.
So to you, my friend, I say:
WELL DONE, MY BELOVED FRIENDS, good and faithful servants of God Most High!
Your generous participation in this ministry is reaching SO many people! This is MORE and MORE fruit that God has wrought, but it abounds to YOUR account!
But you know what? That's not all! We also finished and released:
Dozens of free emails to our free email mentoring program containing free mentoring and discipleship materials.
9 brand-new blog posts containing Bible teaching, prophetic words, or Scriptural prayers (or all three):
We also released 19 new, free videos on our YouTube channel, containing MASSIVE amounts of teaching, prophecy, and exhortation! Please go over there and dine on the Word of God; our video and audio team has done SUCH a good job getting these teaching videos produced for you. We now have:

12 NEW God in the Wild videos for you, showing you how to find the ways of God in various aspects of the natural world.
LOADS of podcast videos.
3 new Prayer Tools teachings, where I got my log cabin on ("This Old House" style) and taught you how to pray with power using various "tools."

We also released 1 new, free PDF study guide: 80 Confessions of Your Supernatural Identity in Christ.
Additional Facebook videos of encouragement and exhortation.
The Lord also made a way for us to:
Record 9 episodes of our new TV show, Open Range with Jamie Rohrbaugh. We actually did that yesterday and the day before.

We recorded a complete 8-part series called 7 Keys to Victorious Living based on 1 Thessalonians 5:16-22: "Rejoice always, pray without ceasing, in everything give thanks; for this is the will of God in Christ Jesus for you. Do not quench the Spirit. Do not despise prophecies. Test all things; hold fast what is good. Abstain from every form of evil." There are 7 keys in this series, but it took me 2 episodes to preach on praying without ceasing. 🙂
We also recorded an additional prophetic word of exhortation and teaching called Catalyst of Hope.
In order to get these on the air, they have to go through post-production first and then we can continue searching for the right TV market in which to begin broadcasting these.

We have multiple podcasts in the post-production process as well.
We have multiple videos in post-production, too.
We released a new ebook: 7 Days of Praying for Your Children. This is a series of written prayers designed to be prayed on repeat every week, one prayer per day. 🙂
ALSO, the Lord made a way for us to begin helping the children's department of a local church.

At a local church where I know the children's pastor, the children's Sunday School / children's church classrooms from birth through 6th grade had little to nothing in the way of teaching aids, activity centers, toys, etc. for the children and their teachers.
This is a Pentecostal church where services go long, and the children are in those rooms each week for up to 4 hours. You can imagine how dire this need is! The rooms also need painting.

With the compassion of the Father, you all sent several thousand dollars to help this children's program!
We are currently working on purchasing the items they need. 🙂 I will also personally have the joy of painting the walls in those classrooms hopefully next week! Photos of the items you have already provided are spread throughout this post.
THANK YOU so much for your heart of compassion for these children. Will you agree with me that the Lord will continue to show them how much He loves them?
I dream of being able to provide each of them with a warm winter coat and maybe even a Christmas present. I dream of activities that are big enough to keep even the elementary school kids (through 6th grade) engaged for 4 hours. For example:
(and I'm thinking big here)
Pool table, anyone?
Air hockey?
Journaling Bibles?
Art supplies?
Musical instruments they can learn so they could eventually be part of the church's worship team or even make a youth worship band?
Who knows what God could do! He can do anything! Thank you for praying and believing with me, and for your generous participation in this project!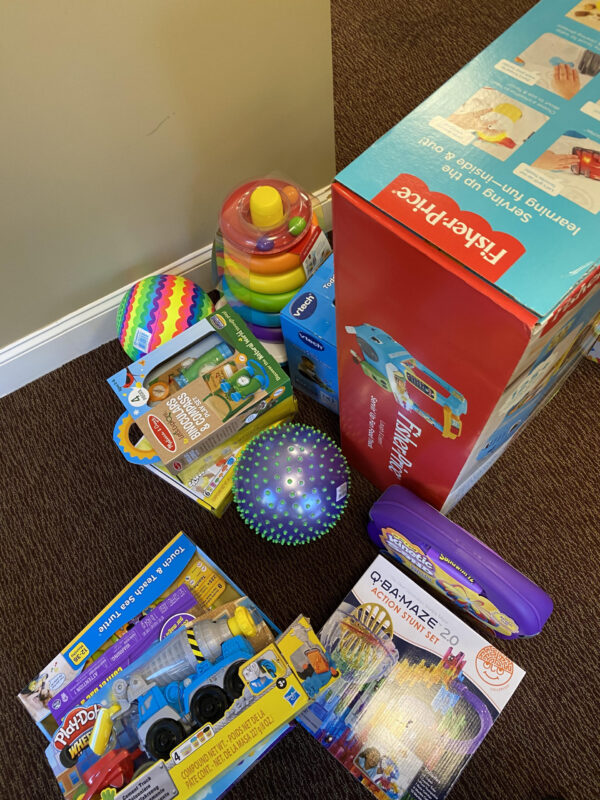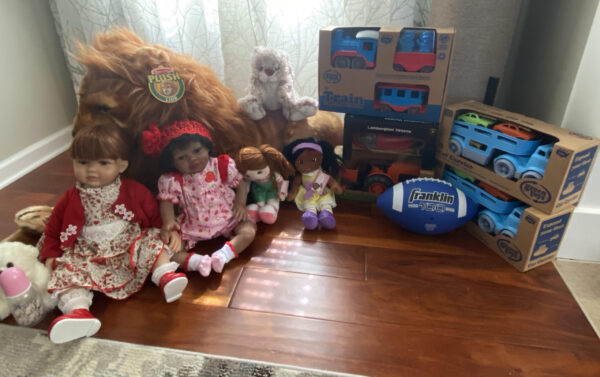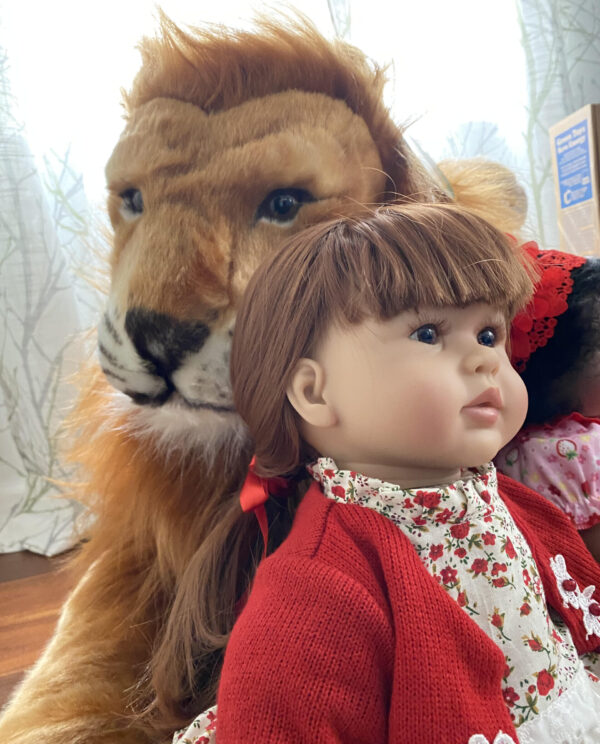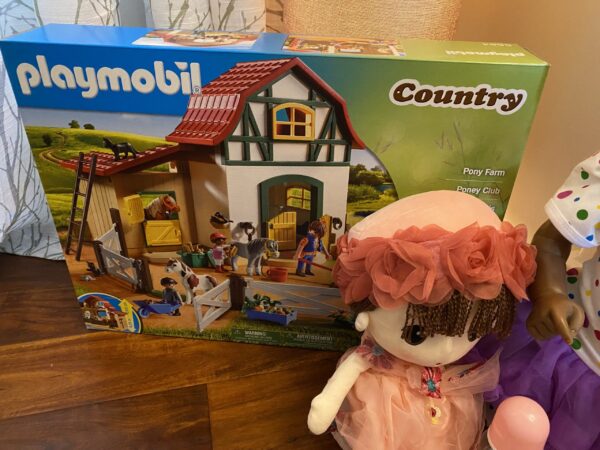 So what's next for this ministry?
Well, we have so much going on! Here are a few things we have coming up:
Virtual inner healing conference, October 14-16. Sign up here if you haven't already! This is 2.5 days of corporate inner healing for less than the price of one advanced inner healing class that I usually offer. Join us!
Post-production of our TV show, Open Range with Jamie Rohrbaugh! It will take only a few weeks to have the first episode in hand, but it will take several more weeks to finish all episodes. We need the Lord to provide financially for this also. The two days of taping yesterday and the day before cost $4,250 for the taping alone. Each episode costs an additional $500 to edit. Airtime varies depending on the city or network we go with. We are simply walking forward, one step at a time, to see what God does with this and how fast He does it!
More videos are always on their way. 🙂
We are praying about moving our offices to a bigger space so we can host weekly in-person worship services. Right now, our space is so cramped that having large numbers of people, instruments, etc. is a safety concern. Would you pray with us that the Lord would lead us and help us do only as HE desires? Thank you!
I have been working on some MEATY new blog posts for you:

More in the Dripping series;
More in the 17 Benefits of Wisdom series;
10 Times to Believe God Anyway; and more. These articles take a lot of time to write, but I know you'll be blessed with each new one. 🙂

We have a new PRINTED book coming out in October: 21 Days of Breakthrough Prayer! Stay tuned for the chance to reserve your copy!
We have also ordered a fresh batch of our paperback book Radical Prayer, Radical God. We ran completely out!
We are hosting a minister's retreat at the end of October for some very worn out church pastors and ministers of the Gospel. We're going to feed them and let them rest, study, write, and spend quality time with their spouses for a few days out in the countryside in the middle of nowhere, Appalachia. 🙂
Writing conference with Literary Agent Karen Hardin of Priority PR, December 2-3, 2021! Stay tuned for registration information.
Between Two Worlds women's training retreat for preachers and teachers of the Word, March 2022! We have an amazing group of 40+ women already attending. I can't wait!
Beloved, everything we do is for Christ–but He has us diligently about the work of ministering to you. And we are BEYOND grateful for the opportunity.
I want to thank you personally for your generous giving. Your partnership makes all of this work possible. I thank you also for sharing our materials on social media. You may not realize it, but one share can sometimes result in reaching thousands more people for Jesus!
And above all, thank you for your prayers. Everything we do is made possible by your intercessions and prayers, as well as your support in tangible ways.
Beloved, it takes a village. YOU are part of this village. YOU are important. THANK YOU for being part of this ministry, and thank you for running for Jesus with me.
Love in the matchless name of Jesus Christ our Savior,
Jamie Rohrbaugh
CEO
FromHisPresence.com