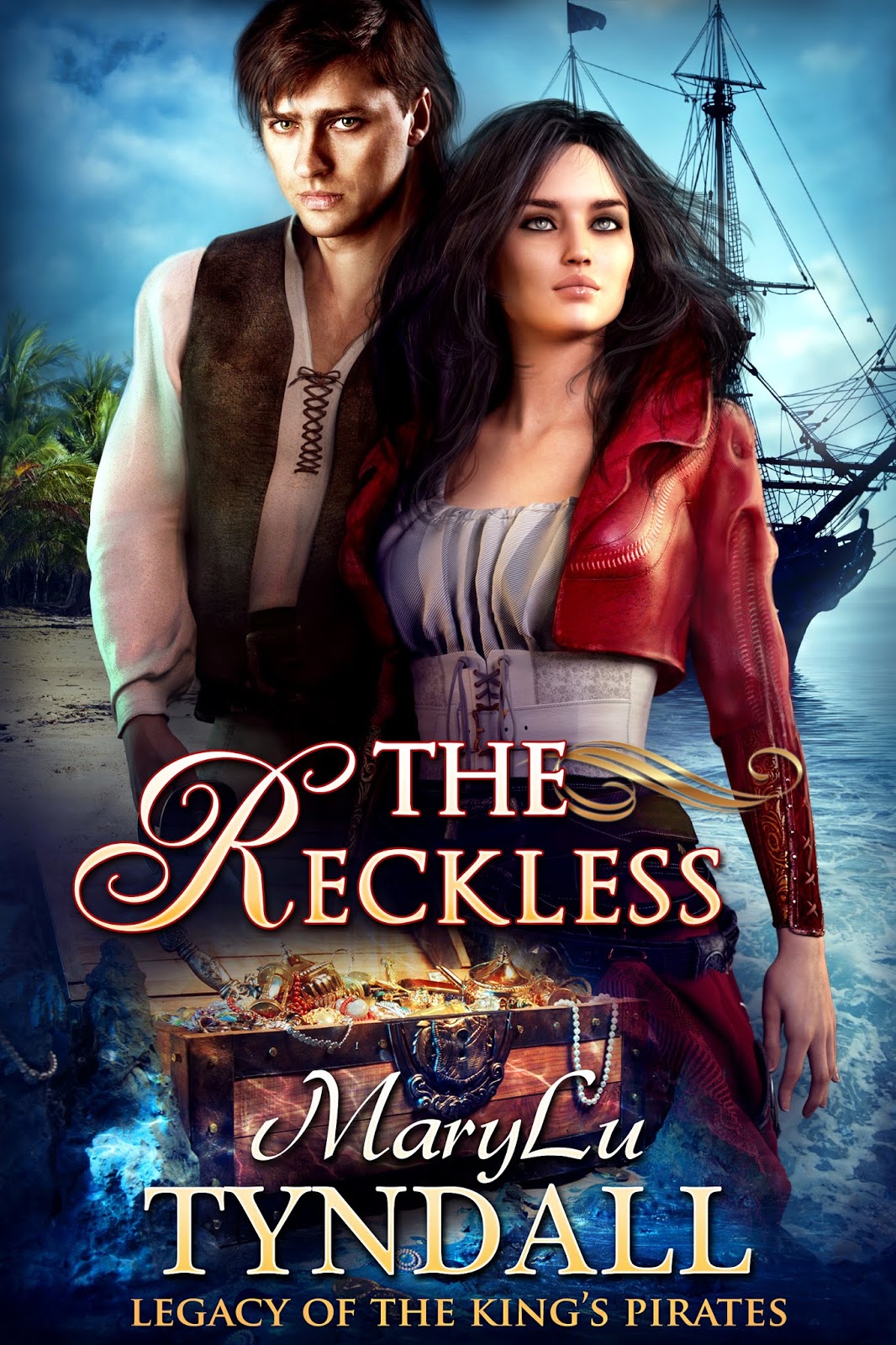 Hey everybody, do you like stories about pirates, strong women, godly women and sinful women becoming godly women, godly men and sinful men becoming godly men, mermaids, knights, and more?
If so, I want to introduce you to MaryLu Tyndall, author of some of the most breathtaking Christian fiction I have ever read.
Note: This post contains Amazon affiliate links, meaning if you purchase a book using these links, I will receive a small commission from Amazon. Thanks in advance, and you can check out my disclosure policy here for more info.
Once in awhile I find someone who is making a tremendous difference in their non-religious sphere of influence. MaryLu Tyndall is one such person. How does she do it? She writes adventure-genre fiction that Christians and non-Christians alike like to read. She fills her stories with the Gospel–the FULL Gospel.
You know, the kind of Gospel in which Jesus saves, heals, delivers, and restores people to newness of life by His Spirit.
Her stories are so well-written that they really do feel real. Her plots have twists, turns, and LOADS of fun.
As well as spiritual warfare …
… dreams and visions …
… angel appearances …
… people healing the sick …
… people casting out demons …
… people operating in discernment of spirits …
… people speaking out prophetic words …
And more.
Yup! Her characters do all these things while sailing the seven seas in tall ships, sword-fighting, escaping from castles and prisons, damsels rescuing gentlemen and gentlemen rescuing damsels, and more.
Her newest book, The Reckless, is Spirit-filled pirate lore extraordinare.
And since many people here in the USA go on vacations this week (it's a holiday week), I wanted to tell you about it!
The Reckless is the sixth book in MaryLu Tyndall's series, "Legacy of the King's Pirates." It's about a female pirate who's running from God and a man who keeps trying to run TO God–but finds God is sending Him on a mission to bring light to a bunch of pirates who DO. NOT. WANT. LIGHT.
It's awesome.
This book has all the requisite twists and turns, romantic storylines, cannon fights, and battles you'll need. It has all the cool supernatural occurrences; Ms. Tyndall includes the supernatural as a normal part of her characters' lives (as indeed it IS normal).
Her books are amazing. I have loads of them, and I can't put them down once I start one.
Here's a list of her books on Amazon. Of these, I ESPECIALLY loved:
She Walks In Power (Protectors of the Spear Book 1):


Tears of the Sea (Yup, you got it; Spirit-filled mermaid story):

In addition to the pirate stories, of course. 🙂
So do you want some good reading for your vacation week? If so, and if pirate-knight-sword-fighting-adventure is your thing, grab some of her fiction and get lost in a world gone by!
Disclaimer: I received a complimentary copy of this book from the author and was under no obligation to post a review. I am disclosing this in accordance with the Federal Trade Commission's 16 FCR, Part 255: "Guides Concerning the Use of Endorsements and Testimonials in Advertising."