In every area of life.
And here is a list of all the posts on this blog that are about the supernatural life He died to give you!
It's all about living in the power, purpose, and presence of Jesus.
Enjoy!
Divine Advancement: How Mentors Spur You Forward
9 Keys to Divine Advancement: Prophetic Word
POWER Is Your Original Purpose
4 Ways to Stand When You Think You Can't
Want to Walk In Power? Let's Buck This Trend
Why Pioneers DO Have to Make Things Happen
Mary's Song: My Soul Magnifies the Lord
Reclaiming the Wonder of Christmas
Christmas Gift Guide for Presence Seekers
21 Days to the Manifest Presence of God Ebook Is Finally Here!
7 Ways to Grow Spiritual Roots
5 Practical Tips If You're Longing for a Spouse
Pray This Prayer to Find a Husband or Wife
Do You Have an Inheritance Word?
How to Keep from Being Manipulated
Slaying the Green-Eyed Monster of Envy
10 Key Elements of Dreams and Visions
What to Do When You Have a Bad Dream
Your Own Dream Language and Dream Interpretation MP3s!
4 Things that Keep You from Receiving Your Inheritance
When God Delivers You In Dreams
On Conforming to the Image of Christ
Yes, America, There Is Still Hope for You
9 Signs of a Toxic Relationship
Ready to Go to a Higher Level? God Will Teach You to Ascend!
When You're Tired of Being Used
3 Things to Do When Depression Overwhelms You
If You're Tired and Worn Out, Jesus Is Like Sweet Nectar
What You Bless Will Increase In Your Life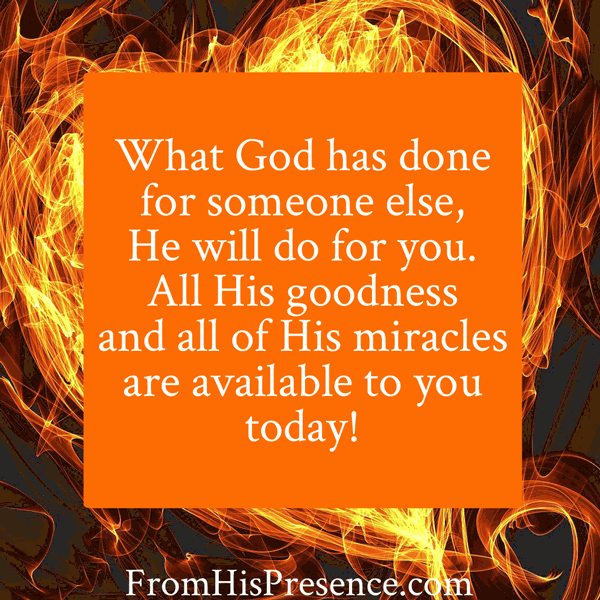 A Big Hug from Daddy God for You!
Supernatural Phenomena In the Bible
4 Ways to Make It Through Difficulty
God Has Already Perfected Your Life
How God Used a Mattah In My Life
How To Make a Mattah for Prayer and Declaration
When You Don't Feel Loved, God Still Loves You
How to Transform Your Life through Fasting and Prayer
How Holy Spirit Wrecked Me Using Goals with Grace
Book Review: Rees Howells, Intercessor
Sleep Is Crucial to Your Spiritual Life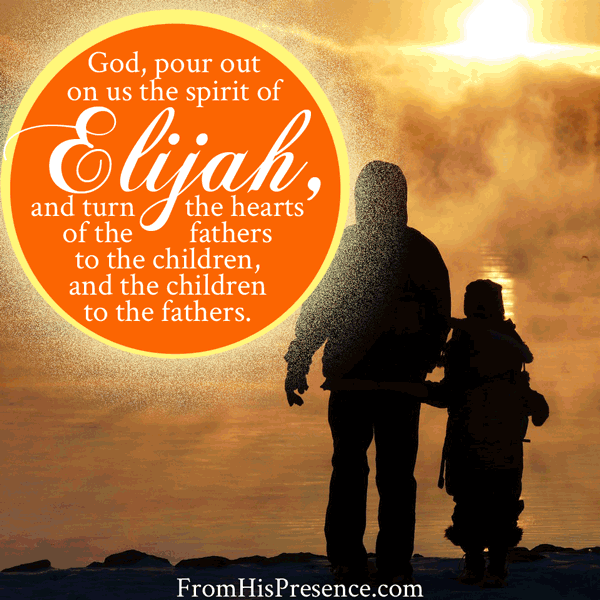 Tour of My Journaling Bible: 13 Personal Prayers and Prophetic Words
My 10 Favorite Bible Journaling Supplies
3 Ways Bible Journaling with Color and Art Feeds Your Spirit
Feeling Down and Unmotivated? Adding Beauty Can Help
God's Creativity: The One Time I Heard His Audible Voice
Today's Prayer Directive and 10 Practical Tips for Easy Fasting
Start HERE If You Want to Build a Business or Ministry Online
5 Reasons You Need a Blog If You're Called to Ministry
Son and Daughter of Thunder: Daniel and Abby McKee
Take Time to Surround Yourself with Beauty (It's a Craving for Jesus)
When You Don't Understand What God Is Doing
The Nazirite Call to the Forgotten Generation!
Dear Church, Want to Heal Racism and Police Shootings?
The God Who Delights In Impossibilities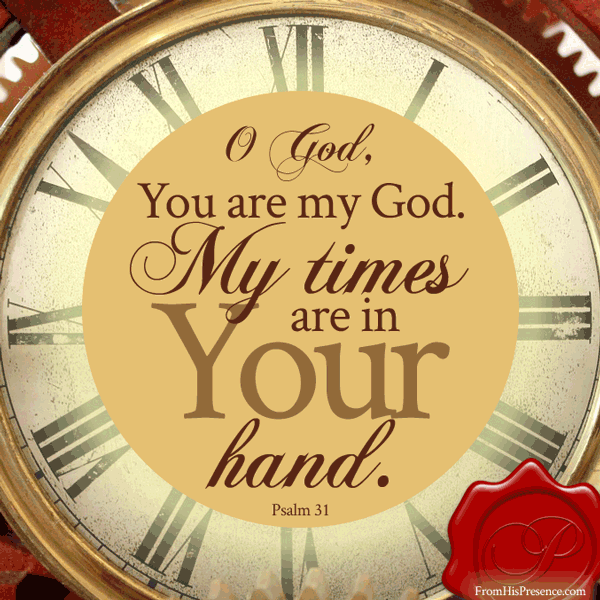 A Word to Parachurch Organizations
You Existed In Heaven Before Your Birth
Are You Leaving a Legacy? (And the Legacy I Want to Leave)
Get Thee Up to Thy High Mountain! (Finding Your Own Personal Mountain of the Lord)
My Story: How I Received the Baptism in the Holy Spirit
What Is the Baptism In the Holy Spirit (and How To Receive It)
The BEST New Bible Ever: ESV Journaling Bible, Interleaved Edition
When Life Is a Zoo, the Lord Is Your Keeper
The Supernatural Grace for Glorious Fasting
Don't Let the Liberals Steal Your Voice
There Are Levels of Favor with God
Long-Awaited Supernatural Favor Study Packs are Here!
Caught In the Act of Adultery! But GOD …
What I Got for Being Transparent
Do What You Love, Just Do It With Others
Understanding How God Uses Numbers and Biblical Numerology
13 Signs You're Not Hearing God
11 Ways to Totally Miss God When You Make a Decision (satire)
When Your Body Physically Cries Out for God
Finding Refuge Under the Shadow of God's Wings
One of the Deepest Cries of My Heart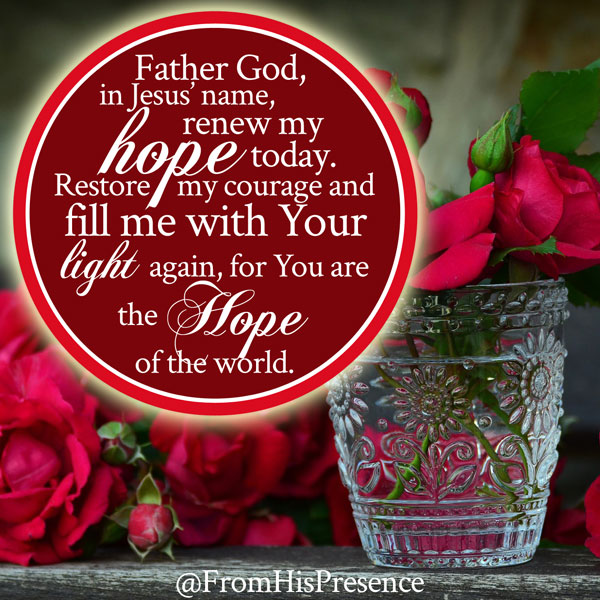 On Shifting Seasons and Blooming Where You're Planted
10 Ways Your Life Changes When You Understand Kingdom Authority
Ready to Walk in Supernatural, Miracle-Working Kingdom Authority?
The Difference Between the Jezebel Spirit and True Prophecy
How to Pray Against the Jezebel Spirit and Win
The Jezebel Spirit Wants to Kill You (How to Stay Safe)
What Ever Happened to Honor in the Church?
Real-Life Examples: What Honor Looks Like
Trusting God When Life Hurts, Act VI: Looking at Christ (guest post)
3 Encouraging Keys from the Trenches of Spiritual Warfare
Field Notes from My Fasting Failures
The Real Reason You Exist (and It's Not to Worship)
A Week of Rest for the Weary, Part 1: Soul Spa
5 Encouraging, Prophetic Words about Rest
4 Simple Keys to Finding Rest for Your Soul
Are You a Disciple of Jesus or a Fan of Jesus?
3 Simple Ways to Encourage Yourself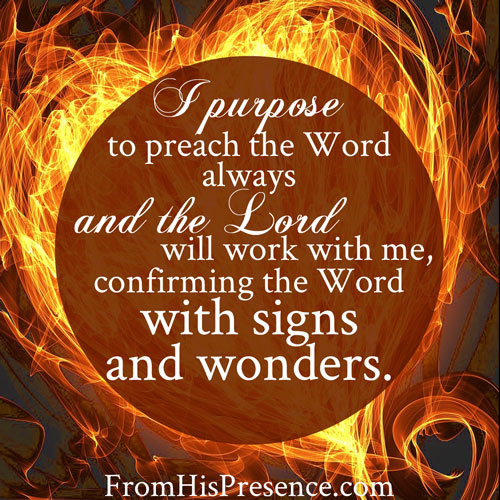 Introspection Is Like a Daily Haircut
The Ekballo Project: She Thought Her Labor Didn't Matter
My Favorite Tim Hawkins Comedy Routine
But Leaders Aren't Supposed to Have Problems
The Biggest Danger American Christians Face Today
Dear Card-Carrying Republican Christian, Have You Been a Hypocrite Lately?
Confession: I'm Not an Evangelist (and I'm Okay With That)
Sometimes You Just Need to Chill (Because You Are Important Too)
So Much Blood: A Bystander's Tale
Behold the Lamb of God: A Study of Isaiah 53
10 Things Jesus Purchased for You With His Suffering
Don't Be Afraid of Their Threats (Just Keep On Keeping On)
Rolling Away the Shame of Singing
The Best Illustration of What the Kingdom of God Is
Do You Need Covenant Friendships?
PM Netanyahu's Prophetic Message to America
Special Report on PM Netanyahu's Visit
YOU Can Be a Crown in God's Hand
Feminist Confessions of a Non-Feminist
Do THIS To Be Effective In Prophetic Ministry
Top 5 Inspiring Christmas Songs
My 3 Favorite Ways to Use a Tallit
How You Can Escape the Fate of Galloping Gertie
Your Church's Worship Service Starts With …
25 Signs You're Living for Another Age
How to Dig Yourself Out of a Funk
I Want to Be Obsessed with the Pearl of Great Price
Lessons from Secretariat's Heart
Every Choice Matters (Or, My Major Fail)
How God Restored My Marriage After I Had An Affair (guest post)
Send In the Prophets … It's Harvest Time!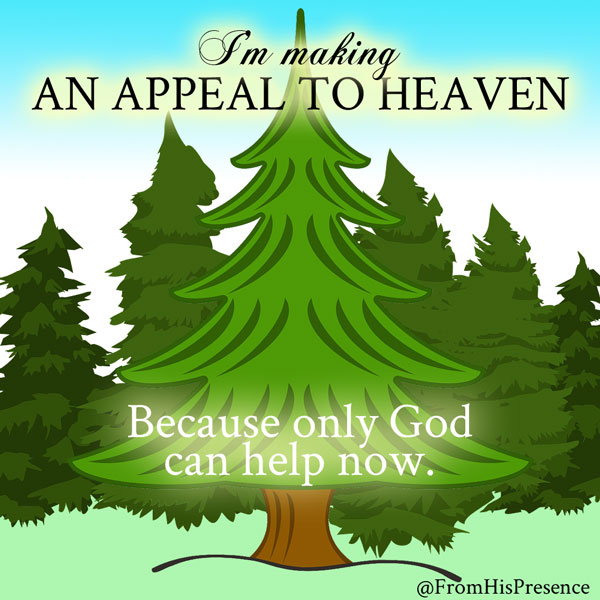 10 Practical Areas God's Children Should Govern
Why I Support Israel (and 8 Ways You Can Too)
A Powerful Spiritual Lesson from the Stupidest Movie Ever
3 Fun Ways YOU Can Have a Deeper Worship Experience
Kingdom Women, Arise and Stand Like Catherine of Aragon
16 Characteristics of the New Breed Arising!
Are You a Running Stream or a Stagnant Pool?
Why the Church Needs Teamwork, Not Independent Cowboys
When God Honors You, Don't Throw It Away
8 Reasons You Should Avoid Your Local Church (satire)
When I Failed As a Writer (but Won As a Wife)
I Made Some People Mad When I Wrote This (But I'd Write It Again)
Want to Be a Prophet? Learn to Shut Up!
3 Divine Strategies for Getting What You Want
3 Ways to Receive Anointings from Past Generations
12 Ways to Read the Bible and Get Nothing from It (satire)
3 Reasons to Demystify the Gift of Prophecy
5 Keys to Easy Prophetic Worship
3 Things I Learned from Surviving a Mockingbird Attack
Stop Expecting the Church to Promote You
3 Secrets to Promotion In God's Kingdom
What Does the Voice of Jesus Sound Like?
The Most Important Article I've Ever Written: Does Heaven Move for You?
Architecture as Worship: Monastery of the Holy Spirit
I'm Sick of Seeking the Church
I Will Rise When He Calls My Name
Our London Adventure, Part 2: Sennacherib's War Machine
My Pastors Talked About Me Behind My Back
God Cares About Your Emotions More Than Your Ability to "Be Spiritual"
It's Time to Take Off the Musician Mask
I Have Been Offering Strange Fire
Tighten It Up: Prophetic Ministry Is Not Your Shiny Toy
You Have the Right to Talk About Your Pastor
3 Things to Do When You Feel Dry and Stale
When God Brings You Back from Captivity
5 Ways to Protect God's Favor On Your Life
When Jesus Rocked 12-Bar Blues In C
Worship Leaders, Do You Have Something to Impart?
Why God Thinks We Should Take His Word for It
For Those Who Bash Joel Osteen
Want to Encounter Jesus and Fall On Your Face?
Receiving Spiritual Mantles from Other People
Restoration Is God's Plan for Everyone
Giving Thanks for Small Beginnings
When Life Doesn't Look Like It Should: Beating Self-Pity
Frozen: You Can Have Superpowers Too
Supernatural Occurrences Are Normal Christian Living
Are You Camped Around the Presence?
Treating the Lord Like a Vending Machine
Our King, Jesus Christ the Same!
Got Wings But You Can't Fly Yet?
Why You Definitely Want a Spiritual Father
We Did the Hokey Pokey and the Glory Came Down
Matthew 18: Just Go to Them Already
Getting Offended Blocks the Anointing
Are You Taking Time to Refuel?
Is It Better To Be Trusted, or To Be Trustworthy? 
How to Get Stable by Commanding Your Soul
How to Avoid Witchcraft Prayer
How God Set Me Free from Pornography (guest post)
God Loves to Visit You at Night
Why I Love Yellowstone National Park
Why I Love Grand Teton National Park
6 Ways to Fill Your Life with Joy
Overwhelmed by the Goodness of Jesus
How to Kick the Scoffers Out (So You Can Truly Live)
Dear Lady, You Don't Need to Become More Feminine
Dethroning Christian Myths: He Must Increase, but I Must Decrease
God Can Help You Make Good Choices
To Him Who Has, More Will Be Given
The Redemptive Perspective: Salvation Is a Free Gift
Cleaning My House for the Holy Spirit
5 Ways to Ask God to Increase Your Prayer Life
I Want to Know the Holy Spirit
How to Get Out of the School of Hard Knocks
What Would Your Ideal Spiritual Life Look Like?
Try This to Live In His Presence Today!
What You Focus On, You Empower
On Passing the Test, and Other Character-Building Experiences