Mentoring is essential to powerful Christian living.
I wish I had words to describe what my mentors have meant to me, and how they've helped me get through the toughest times in my life. However, their help goes beyond description.
Mentors encourage you. They root for you. They help you know how to pray, and they help you find wisdom from the Lord.
Mentors do NOT tell you what to do or try to replicate themselves in you; they help you become who YOU were created to be: Healthy, happy, whole, and victorious in Christ Jesus.
Because I believe in mentoring so strongly, I have recruited a team of ministers who are available to mentor you in one-on-one prayer and encouragement sessions.
These sessions are designed to help you gain victory in your own personal walk with Christ–and to help you fulfill your calling.
Here's what a few folks have already said about these personal sessions:
During my video chat with Jamie, it was my intent to gain valuable knowledge to use in my own ministry to help my blog grow and to help my studies be more effective. I did gain this knowledge and so much more.

What I wasn't prepared for was the personal prophetic words that Jamie spoke into my life and my ministry. She restored a balance and passion that had been missing. I would recommend everyone to schedule a private video chat with Jamie. You will be comforted and lifted up and you will have a new outlook afterwards." – Eva
Due to years of abuse, I had trouble seeing myself as valuable even though I've been a Christian for several years. I would look at my personality traits and who I was as "not good enough." I knew God loved me on a surface level, but my heart was yearning for more.

During our conversation I felt peace to open up my heart once again to hear from God. And He did speak! You told me how he loves to spend time with me, which is my love language. Since that point HE and I have had lots of quality time together where He's shown me why he made me a certain way. Those traits I had no value for, He is going to use in an incredible way.

I'm excited and hopeful for the future. Thank you for helping me start on this journey!" – Becca
I wholeheartedly recommend the video call prayer sessions with Jamie Rohrbaugh. It was technically easy and she makes you feel very comfortable and relaxed. Jamie is anointed and her prayers are powerful. She was so helpful to me and I would definitely do this again!" – Helen
Caveat: These sessions are not available to members of Jamie's local church family; we serve at our local church for free, along with the rest of our encouragers, through our LifeGroups and encouragement ministry. If you are a member of Jamie's local church, please contact the church office to make arrangements to meet with one of our encouragers as assigned by church staff.
That being said, if you are one of our Presence-seeking family from other locations, we are now accepting appointments for one-on-one mentoring, prayer, and encouragement sessions.
Meet the mentors: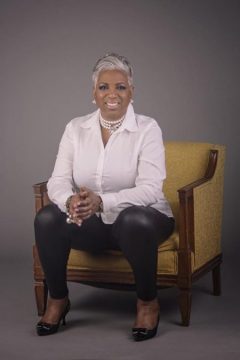 Minister Toni Miles:
In her own words:
"I am a cause-driven, bi-mission professional who is passionate about giving value to individuals and organizations. I founded Transforming Greatness to empower people and organizations to discover, develop, and dominate in their original design.

As a Certified Noble Design Coach & Consultant, I love one-on-one coaching with visionaries and influencers. I also love working with small businesses facilitating leadership and team-building workshops. I especially love to come alongside of those who have a big dream, empowering them to discover, develop and dominate in their original design.

As a FriendRaising expert … In addition to working with small businesses, I love to work with not-for-profit organizations creating long-term sustainable funding and relationships with individual donors, the source of 72% of charitable dollars.

As a health enthusiast, I encourage people to be their best self by being healthy and happy. As a Plexus Ambassador and Doterra Advocate, I believe in the power of the earth of our Creator.

As a marketplace faith advocate, one of my greatest passions is to uplift and highlight individuals and organizations that demonstrate Christian principles in the marketplace."
Minister Toni is also a mentor in Pastor Judy Jacobs' International Institute of Mentoring.
Jamie's commentary: Book with Minister Toni if you are called to start a business or ministry; if you need advice about how to find funding for your ministry or how to start a non-profit; if you are trying to figure out your calling; or if you need encouragement and advice for walking in your destiny (which is first and foremost to become closer to Jesus).
Links: Minister Toni's coaching Facebook page here and you can contact her by email at: hello at antoinettemiles dot com.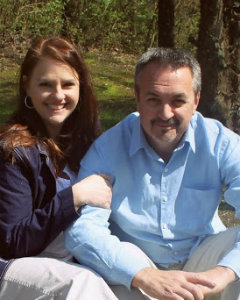 Pastor Madaline McFarland:
In her own words: "My heart is to see women restored to lives of wholeness and purity. I also love to mentor families and parents in raising spiritually-on-fire, grounded children."
Madaline's top spiritual gifts: teaching; words of wisdom; administration; prophecy. Pastor Madaline is also certified to do "Prepare and Enrich" marriage counseling.
Jamie's commentary: Book with Pastor Madaline if you have suffered major loss (family, marriage, emotional, etc) and need God's restoration in your life. Also book with her if you need help with difficult family issues involving marriage or children.
Links: Pastor Madaline's contact form (on her website) | Pastor Madaline's payment portal
FAQs:
Are we counselors, doctors, or other healthcare professionals?
No. Counselors and health professionals must have certain credentials and licenses. We do not have any health professional credentials or licenses.
What are we, then?
We are intercessors. Instead of healthcare licenses, we have an intimate relationship with the Holy Spirit, a private prayer life, years of experience studying the Word of God, and a whole lot of experience in inner-healing prayer ministry. 🙂
Some of us are ordained pastors or have seminary degrees; but any Christian can pray with you or minister to you like this if they want to and learn how, even without a seminary degree. It's the Holy Spirit who does the work of inner healing!
Any mentor or facilitator simply needs to be sensitive to Him, with ears to hear, eyes to see, and a good measure His gift of discernment of spirits.
What does a prayer/encouragement session look like?
We'll always follow the leading of the Holy Spirit to the best of our ability; therefore there's no way to say for sure how a session will look.
However, the following format is typical:
We pray together to start the session, inviting the Holy Spirit to take control and manifest Himself as Wonderful Counselor (Isaiah 9:6). We ask Him to lead us (you and me) into all truth (John 16:13).
You tell us what issues you would like to address during the session. (Typically, people need advice about something, or they want to address an inner hurt or wound that holds you back and keeps you from experiencing all God has for you.)
We pray and ask the Holy Spirit to show us wisdom and the cause of the issue.
We follow the leading of the Holy Spirit as we talk and pray through your situation or the issue that is hurting you.
What does it mean to "pray through the issue that is hurting you"?
Praying through a painful situation can, and usually does, involve any or all of the following:
Praying specific, Biblical prayers to forgive anyone who has hurt you (Matthew 18:21-35);
Repenting for any unrepented-of sins (Psalm 51; 1 John 1:9);
Closing any open doors to the enemy and renouncing agreement with any lies the enemy may have caused you to believe (2 Corinthians 10:5); and
Specifically praying prayers of agreement with God's truth as contained in His written Word, the Bible (Isaiah 8:20).
What are the foundational principles for prayer/encouragement sessions?
The following Biblical truths build the foundation for every prayer and encouragement session:
Forgiving others is the first step to spiritual freedom. We must forgive all those who hurt us. Unless you forgive, God has no choice but to allow the enemy to torture you as the enemy desires to do (Matthew 18:21-35).
God will forgive your sins as soon as you confess them, as long as you have forgiven people who hurt you (1 John 1:9).
We will always ask the Holy Spirit to fill you in every place, especially when you get rid of anything evil. If you get rid of something evil and don't let the Holy Spirit fill you in that place, the enemy will return but seven times worse (Matthew 12:43-45).
If you have given your life to Jesus Christ and made Him the Boss of your life, you are a new creature. Although you may not always act like it yet, WHO YOU ARE–your DNA–is new (2 Corinthians 5:17). You are now the righteousness of God in Christ (2 Corinthians 5:21).
The blood of Jesus is always our legal weapon in spiritual warfare. We have authority over the enemy in the name of Jesus and by the blood of Jesus.
Healing from all sorrow and sickness–physical and emotional–has been purchased for you and for us by the blood and stripes of Jesus (Isaiah 53).
We trust and rely on the Holy Spirit to do through His goodness, gentleness, and love what human effort could never do.
It's the goodness of God that brings men to repentance (Romans 2:4).
How will you feel after a session?
There's no way for us to predict that. In the past, however, many people have told us after a session that they feel excited; encouraged; lighter than air; greatly relieved; and at peace. Following God's prescription for peace and healing tends to do that for us. 🙂
However, keep in mind there's no guarantee. How you feel is completely up to you, and it's influenced mostly by how much you're willing to submit to the Holy Spirit as He shows you how to work out issues in your life.
(Don't worry; the Holy Spirit is incredibly gentle. When you are at your most fragile, God is at His most gentle. Remember, He's our good, good Father and He always leads and brings hope, even when He shows you sin in your life.)
What should you expect before a session?
In our experience, it's possible that the enemy will probably try to keep you from attending the appointment. Don't let him. We recommend asking your trusted prayer partners to start praying for you and your appointment when you decide to contact us, or even before.
How can you best prepare for your appointment?
You don't have to prepare any particular way, but you will get more out of the appointment if you do. We definitely ask you to begin praying for yourself, for your mentor, and for your appointment, as soon as you decide to make an appointment. Let the Lord lead you in any other types of preparation.
My pastor told us a story once about an inner-healing session he facilitated in which the client had been fasting before the session. For several days before the appointment, the client had been telling God that he wanted God to have complete control of his life, and asking Papa to deliver him.
In that situation, my pastor said that it only took a few minutes to resolve a major problem/wound in that man's life because he had decided beforehand to sell out completely to God.
To sum that up … you reap what you sow. Pray first that God will prepare your heart. You'll always receive more when you've sought God yourself, asking for His help, before you get to the actual day of the appointment.
However, if you're hurting so badly that you don't feel able to prepare, that's okay too. We can help you get to a better place spiritually during your appointment.
What technology do we use to do 1-on-1 sessions?
Each mentor may prefer different technology. We use either video call through Google+ or telephone. For video calls, you will need a free Google+ account and a mobile phone or desktop computer that will allow you to make free video calls (with audio). For Presence seekers in the continental United States, we can also call you via telephone.
If necessary, we can also chat through Facebook message or Google+ chat, but we prefer not to do that unless there's no other way.
How much do 1-on-1 prayer and encouragement sessions cost?
There is a suggested donation of $45 for a 50-minute one-on-one prayer session, and $30 for a 30-minute session.
Why does it cost money to pray?
It doesn't. Prayer is free. Time, however, is not; and the fee covers our time, not our prayers. 🙂 We would all love to minister to you in person, online, or any other way for free. However, we just can't because we have to pay the bills, too.
How can you book a session?
The booking process has two parts.
First, email us to request an appointment using the contact form for the mentor with whom you wish to connect.
Please be sure to provide all the information requested in the form, including what hours you are available and the time zone you are in.
When we receive your email, we will pray and review your information. If we feel that a 1-on-1 session would be helpful for your situation, we will email you back with several appointment days/times we have available. (We will email you back even if we feel that we can't help.) We ask that you respond quickly to that email, so that we may pencil you into our schedule.
After we have made a day and time for your appointment, we will need to receive the suggested donation for your appointment within 24 hours in order to finalize your appointment. Each mentor has a separate payment button, and the money goes directly to your mentor. They will send you their payment link when you agree upon an appointment time!
Please keep track of your appointment time and mark your appointment on your calendar!
Booking policy for cancellations and late arrivals:
At this time, we cannot accommodate any refunds or credits for cancellations. When we issue you an appointment time, please keep in mind that we are scheduling our lives and all our other appointments around being able to meet with you for your appointment. We will also invest significant time praying for you and for our appointment before we meet. Therefore, if you cannot make the appointment, we cannot issue a refund or change our schedules again to give you a second appointment for the same fee. However, we'll be happy to schedule you another appointment for another fee. We know this is a tough policy; but because each of our schedules are so intense and it takes us so much preparation work for a session, we cannot do otherwise. Thank you in advance for understanding.
Your appointment begins and ends at our agreed-upon time. If you are late, we cannot extend the scheduled time. That time is simply forfeited, and we cannot provide credit for the value of the forfeited time due to the reasons above.
Are you ready to benefit from one-on-one mentoring? Give one of our mentors a call today!