Prayer for Justice: Pray This Prayer To Reverse Unjust Situations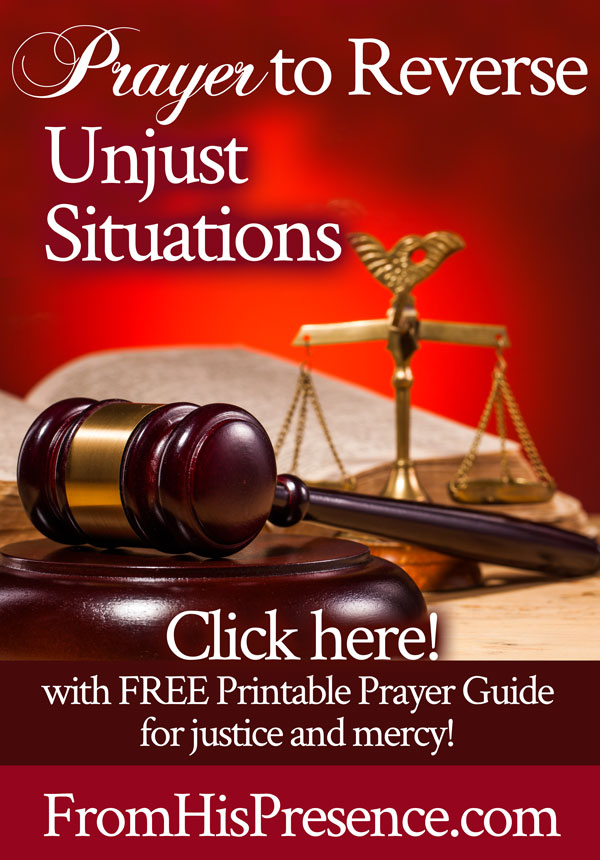 Are you going through something unjust right now, and you need a Scriptural prayer for justice? If so, this blog post contains a WORD for you today, as well as the most miraculous prayer for justice, peace, and help that I know.
My friend, God is ready to send you help from Zion.
The prayer for justice that I share below is going to help you pray for Father's intervention–asking Him to REVERSE unjust situations and bring JUSTICE and mercy on your behalf.
Need help building your faith for justice? Listen to the podcast using the player below, and grab the PDF show notes for your personal study here!

Related: Prayer for Punitive Damages In the Spirit
You can download this prayer for justice and help in a free, printable prayer guide below. But also, read the backstory:
A little while ago, God had me intercede for two different families–one right after the other–who needed justice.
Both families were going through unjust situations, in which they had been falsely accused and penalized even though they had done nothing wrong. Both families' situations were completely unrelated, but they were both horrible.
Nevertheless, God is the Divine Reverser of All Things Horrible. 🙂
Righteousness and justice are the foundations of His throne (Psalm 89:14), so He ALWAYS wants to bring righteousness and justice into EVERY situation.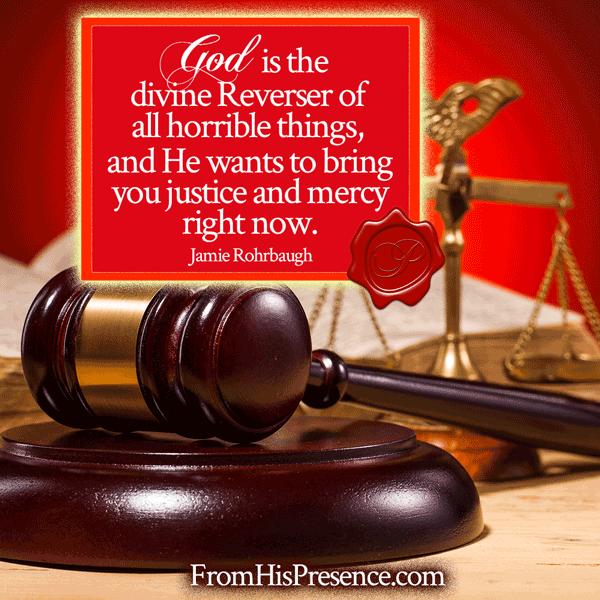 Additionally, He always desires to vindicate His people who have walked righteously.
Here's how God used this prayer for justice to bring the help that these two families needed:
When I started praying for the first family, the Holy Spirit inspired me to write the prayer below for them. This prayer is 100% based on the Word of God. It's God's promises put into prayer form, so I knew I could stand on it and believe in faith that God would answer.
I prayed this prayer back to God out loud. And you know what? He surely did answer. Within hours.
Literally within hours, the entire situation reversed.
Related: How To Get Your Prayers Answered 100% Of The Time
The next day, my friend told me that this thing had 100% turned around on their behalf. GOD intervened and enforced His justice on the earth. He vindicated His people. (Thank You, Father!)
Then another situation arose with a second family who had an unjust situation. The second situation was completely different, but I felt the Holy Spirit prompting me to pray for justice for them, out loud and using this prayer, again. So I did, again knowing that God would honor His Word and change things. (That's just who He is!)
And sure enough. Within about 24 hours, He answered and reversed the second unjust situation too.
Pray the prayer that we have seen God use to heal thousands of people all over the world!
Grab a pack of 20 copies of the full Sample Prayer of Forgiveness and Soul healing while supplies last!
It was amazing. Father God brought righteousness and peace where there was turmoil before. Why did He do it? Because He always answers the voice of His Word. And His Word says that:
We can command and decree things to happen;
We can create our reality by saying, "Let there be …"–the same way God created the heavens and the earth by saying, "Let there be light."
We can enforce God's perfect will through our prayers when we know what that perfect will is.
Justice and mercy are God's perfect will for you, every time.
Check out a few Scriptures that will build your faith right now, as you pray for justice and mercy:
"But let justice run down like water, and righteousness like a mighty stream" (Amos 5:24).

"You have a mighty arm; strong is Your hand, and high is Your right hand. Righteousness and justice are the foundation of Your throne; mercy and truth go before Your face" (Psalm 89:13-14).

"Beloved, do not avenge yourselves, but rather give place to wrath; for it is written, 'Vengeance is Mine, I will repay,' says the Lord" (Romans 12:19).

"The Lord is merciful and gracious, slow to anger, and abounding in mercy. He will not always strive with us, nor will He keep His anger forever. He has not dealt with us according to our sins, nor punished us according to our iniquities. For as the heavens are high above the earth, so great is His mercy toward those who fear Him …" (Psalm 103:8-11).

"For judgment is without mercy to the one who has shown no mercy. Mercy triumphs over judgment" (James 2:13).
God's will is always to bring you justice and mercy–AT THE SAME TIME.
When I prayed the prayer below, in full faith for both God's justice AND His mercy, God answered right away. Obviously, I was ecstatic! And if God honors His Word for me, He'll honor it for you. So, I thought you might want to use this prayer too. 🙂
Are you ready to pray with me for the justice you need, right now?
If you will pray God's Word about justice back to Him, you will see Him reverse unjust situations on your behalf.
He is on time, every time–and He will bring you justice and mercy when you pray.
I can't make any promises about how quickly God will resolve your situation, but I can promise that He will always move in response to His Word. And His Word says He loves justice. 🙂
I can tell you, however, that I have received countless testimonies from people who have prayed this prayer, and have then told me that God worked every bit as fast for them as He did for the original two families I prayed for, bringing justice and divine reversal into their situations immediately. Seriously, the testimonies have been crazy good.
So, believe in faith with me that the Lord will also answer YOU quickly, and bring you the help from Zion that you need!
Here's how to pray this prayer for justice and see God reverse unjust situations on your behalf:
Download the printable PDF prayer below, or bookmark this page.
Keep the prayer with you as long as you need it, and pray it until your situation ends.
PRAY THIS PRAYER OUT LOUD to the Lord.
Everything you see was created by the spoken word.
So if you have nothing except the ability to speak, you can still create anything you want. You can be like God and speak those things that are not as if they already were (Romans 4:17)!
To help you, Jamie wrote a book of hundreds of Biblical confessions for you—especially in the area of your finances. It called Speak Life Volume 1: Chart Your Course With Your Words, and it's our most popular book ever! Get your copy today and begin speaking LIFE over those things that concern you!
That last point is crucial. It's very important that the decrees of God's Word contained in this prayer are spoken out loud, ok? 🙂
Ok, here we go…
And before I get to the prayer itself, I have a free gift for you:
I made a printable version of this prayer, and I am making it available as a free resource for everyone in my FREE, email-only equipping community, Presence Seekers' University. Complete the signup form below to sign up for Presence Seekers University PLUS get this FREE, printable prayer to reverse unjust situations. 🙂 And thanks!
Here's the crafted, Scriptural prayer for justice that the Lord gave me:
Dear Heavenly Father,

I come before You in Jesus' name. Father, thank You for seeing everything that is going on in my life. Thank You for always taking care of me. I know You have a good plan for my life, and You have promised that all things will work together for my good because I love You and am called according to Your purpose.

Father, You see what's going on in my life. You see _____, and You see that this is unjust. And Father, righteousness and justice are the foundation of Your throne.

So Father, because You are righteous and just, I know that You are ready to move on my behalf. I believe that You are ready to reverse this situation for me according to Your Word.

So Father, I ask in Jesus' name first that You, the God of all comfort, would comfort me during this season.

I charge the angels of God to minister to me right now in Jesus' name. I bind away every lie, plot, and trick of the enemy off of my life and I loose healing, wholeness, life, truth, and holy vindication into my life.

I speak to the hidden things the Father desires to reveal, and I command them to be revealed right now in Jesus' name. I decree the light of the Holy Spirit must shine into this situation right now.

I decree divine reversal for the cause of righteousness, truth, and justice right now in Jesus' name. I decree that no weapon formed against me shall prosper, and every tongue that rises against me in judgment I shall condemn. This is my heritage, for I am a servant of the Lord. My righteousness is of the Lord.

I decree that nothing shall in any way harm me or my family.

I decree in the name of Jesus that the enemy may come against me one way, but he'll flee before me seven ways. I decree that this giant must fall right now in Jesus' name and that this situation works out for my good.

I call forth promotion for myself because of this fight. I decree that this situation will result in blessing AND INCREASE for me in Jesus' Name.

I speak to the finished works the Father prepared before the foundation of the world for me to walk in, and I command them to manifest right now in Jesus' name. I decree in Jesus' name that, like the grain of wheat that falls to the ground and dies, but then rises again and bears much fruit, I also will bear much fruit because of this season of death and the subsequent resurrection that will come.

I plead the blood of Jesus over my relationships.

I enforce, impart, and release unity, forgiveness, healing, transparency, the Father's love, and MERCY into all my relationships right now in Jesus' name.

I pluck out every arrow the enemy has shot into me and my family right now in Jesus' name, and I cast those arrows to the ground useless and of no effect. I plead the blood of Jesus over those wounds, and I release healing into them in Jesus' name.

I bless the situation I am going through with fully performing God's purpose for it in Jesus' name, and with bringing forth the great victory that Jesus purchased on the cross for me. Let it be manifest and completely done now. I bless myself with supernatural empowerment that will enable me to stand still and see the salvation of the Lord.

And now I speak to this situation and I say:

Forgiveness of God, come forth in Jesus' name!
Will of God, come forth in Jesus' name!
Vengeance of God, come forth in Jesus' name!
Mercy of God, come forth in Jesus' name!
New beginnings from God, come forth in Jesus' name!
Love of God, be revealed and come forth in Jesus' name!
Kingdom of God, come forth in this situation in Jesus' name!
Restoration of God, come forth in Jesus' name!
Peace of God which passes all understanding, come forth in Jesus' name!
Comfort of the Holy Spirit, come forth in Jesus' name!
Divine reversal according to the Father's plan, come forth in Jesus' name!
Honor from God, come forth in Jesus' name!

I am calling upon the Lord, and He will answer me. He is with me in this trouble. He will deliver me and honor me.

I speak to this situation and I say: Let the valleys be brought up. Let the mountains be brought low. Let the crooked places be made straight. Let the rough places be made smooth. Let the glory of the Lord be revealed, and let all flesh see it together.

Thank You, Father, for hearing and answering my prayer. I bless You for it, and I give You all the glory for everything You are going to do.

In Jesus' name. Amen.
God always moves in response to His Word. He's just awesome like that. And when we pray His Word back to Him, in faith believing that He will do what He said He would do, we will see change.
Does this prayer for justice resonate in your spirit today? Did you pray it back to God? If so, please leave a comment below! I'd love to hear from you!
Donate to pay it forward!
We are a 501(c)(3) nonprofit Christian ministry chartered in the USA.
Credit or Debit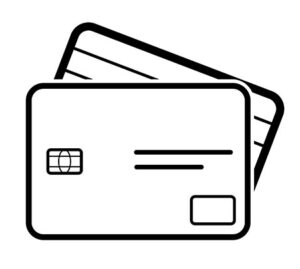 PayPal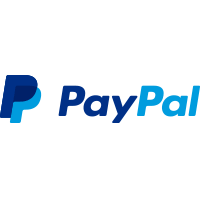 Cash App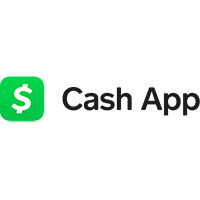 Our Cashtag is $FromHisPresence
Mail a Check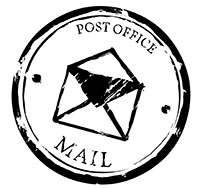 Our mailing address is:
From His Presence, Inc., Post Office (PO) Box 25232, Chattanooga, TN, 37422 USA
Wire Transfer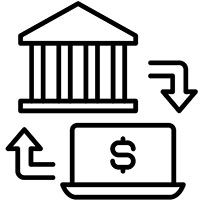 For wiring instructions, email us:
Jamie at FromHisPresence.com and include the words "wiring instructions" in the subject line.
Related: Read these posts to build your faith and help you pray for the radical blessings God promises in His Word!