What To Do With Depression, Part 1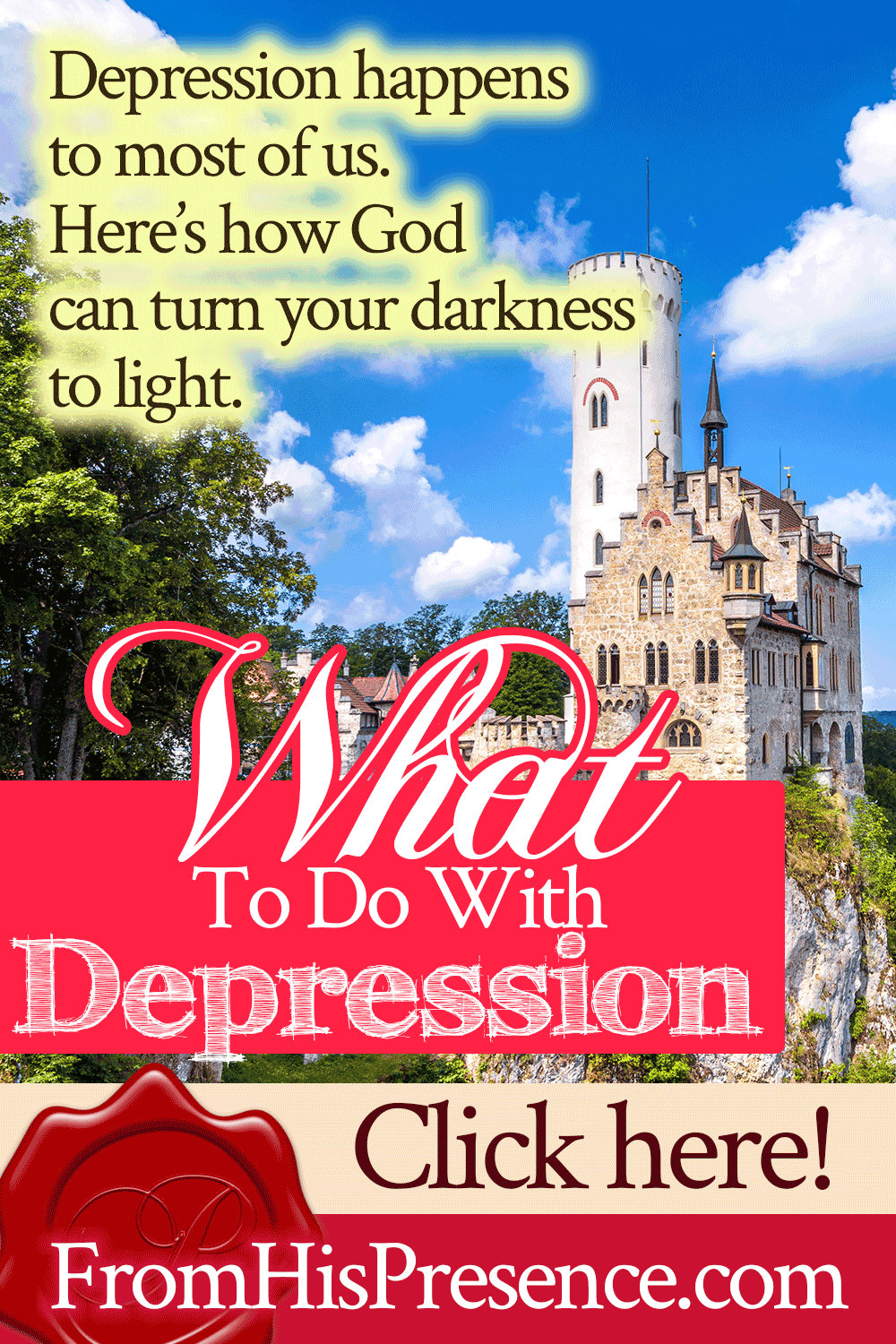 What do you do with depression? Hard times happen; feelings come and go. How do you handle those feelings in a godly way? What does the Bible say about depression? In this new blog series, we are going to explore what to do with depression–and I am going to be very transparent with you about my struggles as an intense "feeler" who has been through hell and back in life.
read the series
What To Do With Depression: Table of Contents
Sometimes people think that ministers of the Gospel must always be happy and must never struggle with things like depression.
But, I assure you: that could not be further from the truth.
One of my heroes, Charles Spurgeon (1834-1892), wrote this in his book Lectures to My Students (right at the top of his chapter entitled "The Minister's Fainting Fits"):
"As it is recorded that David, in the heat of battle, waxed faint, so may it be written of all the servants of the Lord. Fits of depression come over the most of us. Usually cheerful as we may be, we must at intervals be cast down. The strong are not always vigorous, the wise not always ready, the brave not always courageous, and the joyous not always happy" (Lectures to My Students, page 154, emphasis mine).
Friend, every human being on earth experiences dark times emotionally from time to time.
Sometimes, those times are short. At other times, they come in seasons, where we go through the fire for what seems like an eternity.
I will tell you that I have been through very difficult times emotionally for the last seven years.
For the last seven years, I have been through some of the darkest times of my life. One thing after another has happened; and, when one bad thing ended, it has seemed like another bad thing began. Over and over and over this has been the case for the last seven years.
This is not to say that I didn't go through hard times before that; I did. And before I got saved around age 21, I was chronically depressed, with suicidal ideation for a long time.
But, when I got saved, that chronic depression broke off me. The Lord healed me from it when He gave me hope and joy in Christ.
But I have still dealt with situational depression from time to time since I was saved.
Haven't we all?
I will be the first to admit that I am a "feeler"–a melancholy-choleric personality type who feels strongly, loves deeply, and is passionate about nearly everything. And when you love deeply, you can hurt deeply. When you feel strongly, those strong emotions can be just as strong in sorrow as they can in joy.
Emotions are a blessing, not a curse. God has emotions, too, and He gave us our emotions. But you know what? Emotions are only something we have; they are not who we are.
This is the first thing to know when we talk about what to do with depression: Your emotions are not who you are.
Who you are is not dictated by or defined by your emotions. Your emotions are something you have, but who you are is your spirit.
You cannot conquer depression unless you understand this.
Who you are is your spirit.
What do I mean by saying "Who you are is your spirit"? Well …
Every human being is made up of three parts: body, soul, and spirit.
You ARE a spirit; you HAVE a soul (the soul being made up of your mind, will, and emotions); and you LIVE IN a body. Who you are is your spirit, not your soul (in other words, not your mind or your feelings).
To illustrate this if you haven't heard about this before, let me ask you this:
If, God forbid, you were to become ill and your leg had to be amputated, would you be any less of a person? No; of course not. You are still just as much of a person whether all your limbs are intact or not … because your limbs do not make up your personhood.
That means who you are; your completeness as a person does not equal your body.
Well, what about your soul–your mind, will, and emotions? Does your soul equal your personhood?
No, it does not. To illustrate this, think of medications that alter your emotions. If you were taking some type of medication that renders your emotions flat, so that you have no feelings at all (many drugs have this listed as a side effect), would you be any less of a person? No, you would not–even though you have no emotions to speak of.
Similarly, if (God forbid) you were to come down with dementia or Alzheimer's disease and lose the thinking and reasoning functions of your mind, would you be any less of a person? No. You would still be precious and beloved, chosen by God and greatly loved by Him. And God the Holy Spirit would still dwell in you richly.
This means that "who you are" is not equal to your soul (your mind, will, and emotions). Who you are is also not equal to the state of your body. Instead, who you are is your spirit. Your spirit was sent by God and will return to God when you die, and your spirit is filled with God's Holy Spirit because your spirit is your personhood.
What's the point?
The point is that you have to understand that you only HAVE emotions. They do not dominate or define you.
Emotions are something you have. They are not who you are. Therefore, when you go through dark times and experience depression, anxiety, discouragement, sadness, heartbreak, loss, grief, or any other emotional difficulty, it means that you can rise up and overcome your emotions. You can overcome them because WHO YOU ARE is your spirit …
… And it's not "mind over matter"; it's "Your spirit over mind and matter."
You overcome your emotions by living from your spirit.
Your spirit, which is filled with the Holy Spirit, is the governing center of you. When you realize this, you will realize that you can power up your spirit by abiding in Jesus–living fully through the power of His Holy Spirit–and you can use your spirit to rule and dictate over your mind, will, emotions (a.k.a. "your soul") and over your body.
That's why you can command your soul, and it works. You can feel it.
When you command your soul to line up with your spirit in the name of Jesus, your mind, will, and emotions obey. You can sense the difference immediately. Why? Because your emotions know they are subject to your spirit, and they are subject to the name of Jesus.
We're going to delve more into that in the next part of the series, talking about what to do with depression practically–and how you can start down the path of healing from depression.
But for now, think about what we've discussed today. Think about how who you are is the righteousness of God in Christ, and you don't have to live under the dictates and whims of your emotions. We'll delve more into the Scriptures regarding this in the next installment of the series.
Think about your personal situation. Do you tend to live under the whims and dictates of your feelings from day to day? Leave a comment below and share your thoughts!