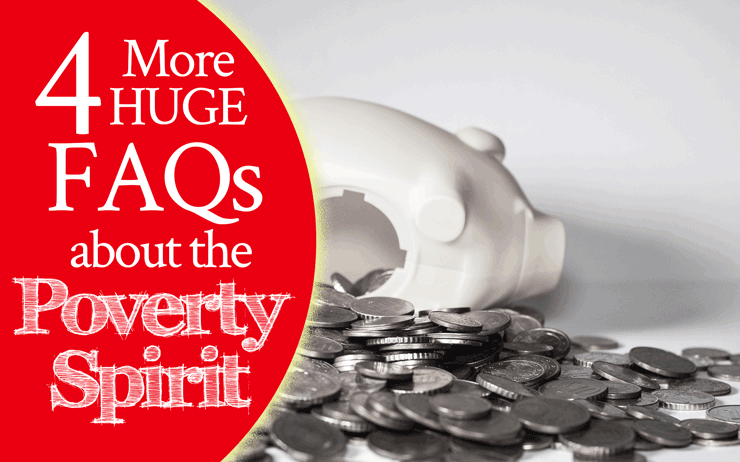 Hey beloveds,
We're continuing to answer questions about the poverty spirit today, in addition to the 10 FAQs we already answered. These are not all the FAQs yet, but there are some huge ones below.
Are you ready? Here goes!
1. How do you get rid of the poverty spirit?
I talked a lot about this over in my article about 7 signs of a spirit of poverty. But, it bears repeating.
First, Poverty impacts your whole life. It impacts your finances, your standard of living, your health (including your mental health), your ability to raise your children, your level of opportunity, and so much more. Poverty impacts all these things negatively.
Walking in prosperity has just as much as an impact on your entire life–but for the positive. Money simply impacts everything; that's one of the reasons that God told us in Ecclesiastes 10:19 that money answers all things.
Because your financial situation–whether prosperity or poverty–impacts absolutely everything in your life, in order to get OUT of poverty, you need to give the situation the attention it deserves.
In other words, pay attention to your finances–and to achieving financial change–in direct proportion to your finances' importance in your life. [Read more…] about 4 More Huge FAQs About the Poverty Spirit