Here is my schedule of events. Check back often as I will update this page as new events are added. Webinar schedules and updates are sent out by email, not posted on this page.
If you're looking for booking information, find my speaking information and short video here.
Virtual PRESENCE KEEPERS WRITING CONFERENCE with Jamie Rohrbaugh and Special Guest and Literary Agent Karen Hardin: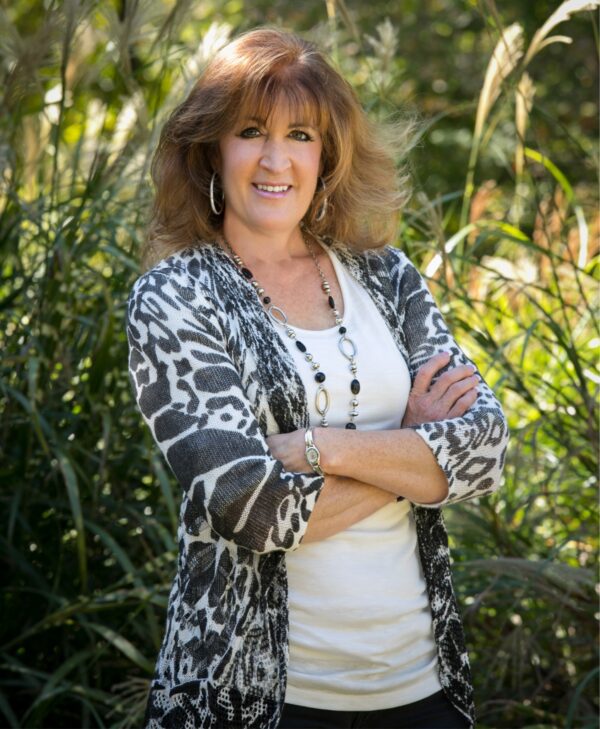 On December 2-3, 2021, we will be hosting our first PRESENCE KEEPERS WRITING CONFERENCE with my special guest, Literary Agent Karen Hardin!
More about Karen:
BIO: Karen Hardin is a literary agent and published author. She is the owner of Priority PR Group, a literary agency, and has been in the Christian publishing industry for over twenty-five years. She has had the privilege of working on numerous projects for some of the most recognized names in the industry. She has contracted books with most of the top Christian publishers and several for first time authors.
Her work has appeared in "USA Today," "Western Journal," "World Net Daily," "Elijah List," "Crosswalk.com," "Charisma," "Intercessors for America," "Weddings Elsewhere, "American Faith," and more. She is the author of "Infected: How to Stop the Global Spread of Rage, Deception and Insanity," and the ghostwriter or co-writer of several books.
She loves to help train up writers to influence society. She is called to exhort, encourage and help others to walk in identity and destiny to achieve their highest potential in their gift and call.
Both Karen and Jamie will be teaching sessions for this virtual conference.
Karen's topics will include:
Six Important Money and Time Saving Tips You Need to Know BEFORE You Start Your Children's Book
Save yourself time, headache and heartache with these 6 important steps which will make your book work in today's publishing world so that you don't have to start over. Many authors write their book first and then come to their literary agent afterwards. However, agents can accept very few of them. Why? Because they are missing these 6 important steps. Whether you are looking for a publisher or just an audience, if these are missing they will disqualify your manuscript.
In this session, you will learn:
Why size matters and how to determine what's best for your manuscript.
What age group to target.
Illustrator or no illustrator? Where to find them and what the publisher expects … and more!
How to Take Your Writing to the Next Level
Summary: As an agent that reads hundreds of manuscripts each year, Karen can usually read just one paragraph and recognize the level of the writer. Sometimes that's enough to make her stop right there! If the writer utilizes even some of these tips, she will stay with the manuscript longer to further gauge their writing skill. These insights make the difference between mediocre writing and impact writing. We will actually practice using some of these insights during the class.
How to Write a Killer Proposal
Agents and publishers don't want to see your manuscript; they want to see your proposal. You need to know what information they are looking for and what will grab their attention. Most writers spend their time trying to tell agents on their book. That's NOT the most important part of the conversation, and not necessarily what will get them hooked into the conversation. Learn how to write a proposal that will get an agent or publisher to chat further with you to consider your manuscript.
Personal Consultations with Literary Agent Karen Hardin
Karen is offering a limited number of one-on-one appointments to look over your proposal/writing to give critique and answer your questions. Cost is $100 for a 30 minute personal consultation. If you would like to sign up for a spot, email her at [email protected] to schedule. Payment is due at the time you RSVP and can be made at https://www.paypal.me/PriorityPR/100. She will also need to see your proposal, writing sample, or a manuscript you wish to discuss.
Jamie will also be teaching sessions on the following vital aspects of the writing life:
How to write under the glory, taking dictation from Holy Spirit Himself
First things first or doing everything simultaneously: How to prioritize and organize the aspects of starting your writing career
How to identify your key message for your book
Is a website necessary? And other questions about platform
How to write your outline for your first book!
How to write your first book faster than you ever dreamed you could!
How to self-publish a book
How to find customers for your book
How to actually sell your book. (Writers don't have to starve!)
How to go from zero to international in 3 years or less
And much, much more!
This writers' training and equipping conference is December 2-3, 9 AM – 5 PM Eastern time.
All sessions will be held via Zoom, although we do have limited capacity for attendance in the Hub if anyone wants to be in-person.
We will record all sessions so that registrants can watch the replay videos if they are unable to attend live.
Registration for this event is as follows:
$199 per person if you register November 5-12
$249 per person if you register December 1.
No refunds are possible unless the entire event is cancelled.
Beloved, are you tired of your soul-sucking job and you just want to WRITE? You can do it! YOU ARE A WRITER; every person has a book in them!
You can write! You can write one book or lots of books, and you can even earn a living at it! And, you don't have to starve while doing so!
*************************************************************************
Between Two Worlds Women's Retreat, March 23-27, 2022, with special guests Apostle Jamie Tuttle and Prophetess Judy Jacobs Tuttle: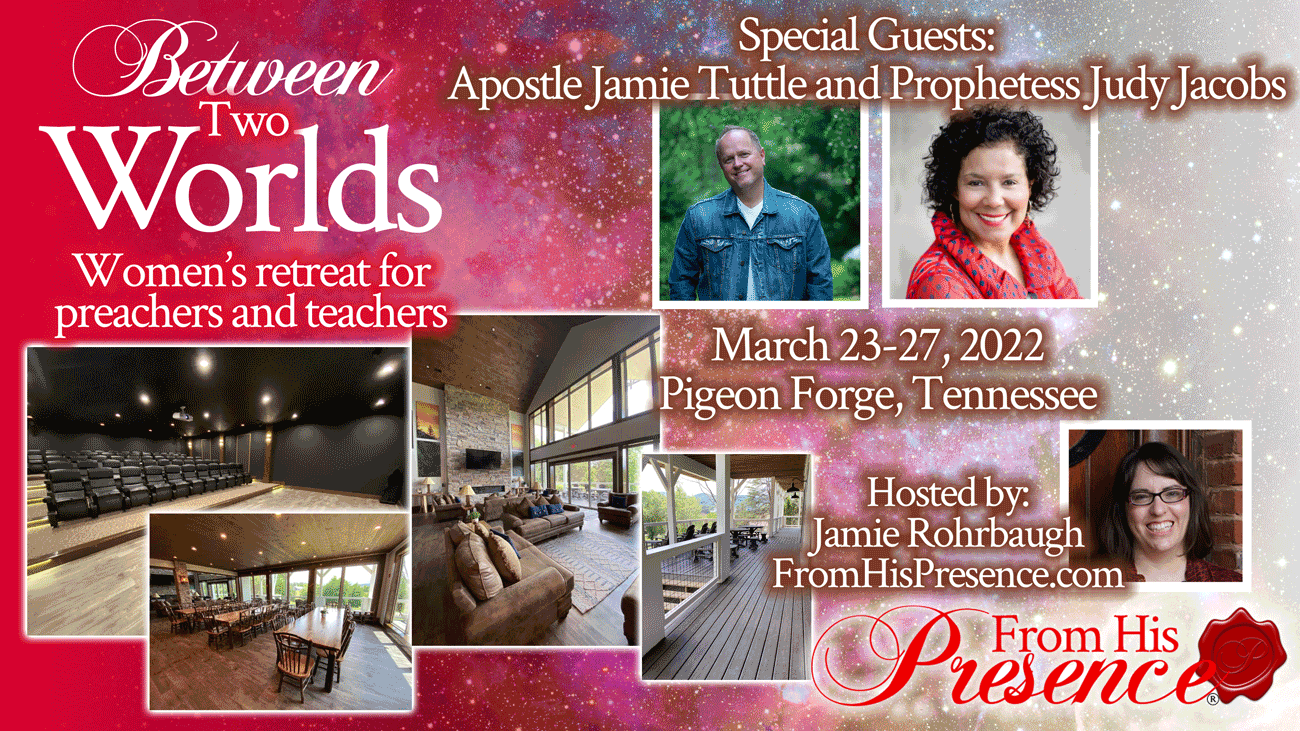 I am SO beyond excited about our women's retreat next year. This retreat is almost full. But, as of September 13, 2021, we've just had a couple of spots open up, so if you want to apply, you can do that by filling out this Google form.
**Retreat is by application only.**
Cost is $595 per person all-inclusive, and payment plans of $119 x 5 payments are available.
**************************************************