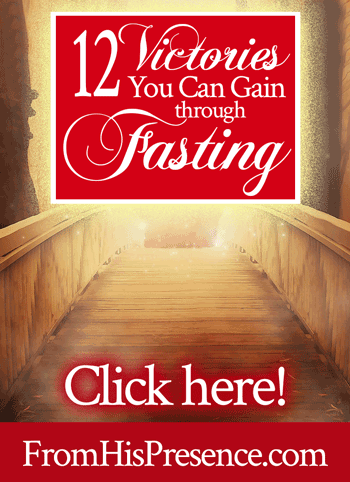 Do you need victory in your life? Are you desperate for breakthrough in some area or another?
If so, I encourage you to seek God through fasting and prayer—and I want to encourage you today by teaching on 12 specific victories you can gain through fasting.
Let me first make it plain that fasting is not "buying" or "earning" something from God.
If you think it is, you will get into works-based religion and legalism. For example, I once heard a Bible teacher say, "If you want something from God, you'd better get on a 40-day fast." That is absolute heresy. God doesn't say, "I won't do anything for you if you don't fast." Fasting is not the currency of the Kingdom. [Read more…] about 12 Victories You Can Gain through Fasting