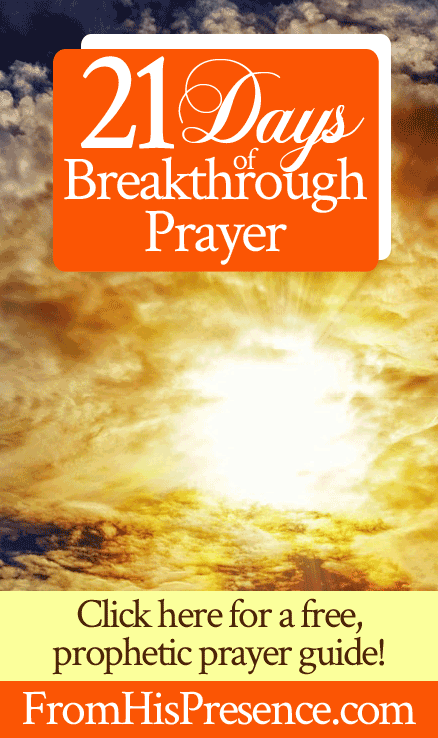 Welcome back to 21 Days of Breakthrough Prayer! This simple series will provide you with Scriptures to pray into for 21 days, asking the Lord for your breakthrough. Today, we are praying in the wealth of the roar!
A couple of reminders:
This is a very simple series; I am not expounding on each Scripture very much, except through a bullet-point list to share some prayer pointers. I also am not writing out sample prayers, as I believe the Lord wants you to exercise your prayer muscles and make these Scriptures your own vocabulary for prayer.
But, even though it's a simple series, I believe it's a POWERFUL one … and I want to hear your testimonies as the Lord answers your prayers, okay?
See the 21 Days of Breakthrough Prayer series table of contents here.
Without further ado, here's Day 14 of 21 Days of Breakthrough Prayer:
[Read more…] about Day 14: The Wealth of the Roar Shall Be Turned to You