Last week, I had the extreme privilege and honor to participate in a mission trip to Nicaragua with over 50 people from my church family.
I am wrecked, and I am reeling … in completely good ways for which I don't even have words yet.
We were hosted by the ministry Voice of Hope; and through the combined efforts of all our team members and with the help of the Holy Spirit, we saw 1,785 people give their hearts to Jesus.
This is my story about my week. I've included some pictures below, and you can also hop over to my Facebook page to see videos and tons of additional photos from me and others that I shared there.
Day One: Saturday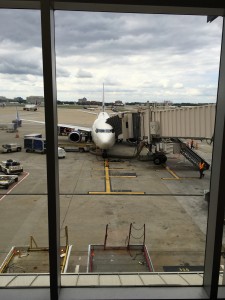 Saturday was a travel day. We had warfare over our travel, but we made it just fine anyway. We flew from Atlanta, Georgia into Managua, Nicaragua. Then we loaded vans and buses for a 2+-hour drive to the mission station in Leon. [Read more…] about Wrecked and Reeling: Report on Nicaragua Mission Trip, Part 1