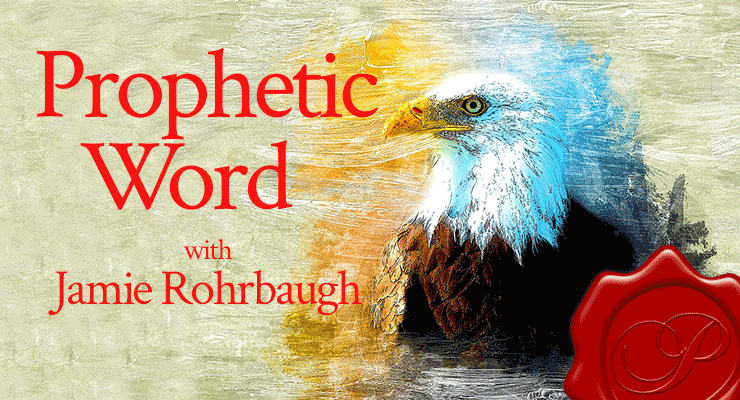 Hey beloveds, the Lord gave me 5 simple prophetic words for you today. They may not all apply to everybody, but ask the Lord to show you which ones are for you … and be encouraged! The Lord is on your side; what can man do to you? Nothing! 🙂
Here are the 5 prophetic words for today:
1. Seeds you have sown are coming full circle.
There are seeds you have sown that you didn't even realize were seeds. The fruit of those seeds is now coming back to you, and it's going to heal you and restore you. Glory to God in the highest!
2. Be a faithful servant.
Some of you are struggling with anger over other people's expectations–people in your workplace or other places you serve. The Lord would remind you today that HE expects you to be a servant. Be a team player; humble yourself; and do whatever you can to serve your fellow man. Leave your reward up to the Lord; He will reward you.
Remember Colossians 3:23-34: "And whatever you do, do it heartily, as to the Lord and not to men, knowing that from the Lord you will receive the reward of the inheritance; for you serve the Lord Christ."
3. Find your place of peace today by remembering that the Lord knew this would happen and He already has a solution.
Calm and quiet yourself upon the Lord's bosom today, knowing that He has all things under His control. No matter what, He will work the situation out for your good if you love Him. Ask Him to bring forth the good and the better in your situation–so that you will come out of each situation better than you went in.
4. People are plotting on your behalf.
Ask the Lord to bring every good thing that He is working on behind the scenes for you into fruition. Make sure your avenues of receiving are open. Your situation can and will change in one moment. Open every basket you can find so that the Lord can pour His blessing in. "Open your mouth wide, and I will fill it," says the Lord.
5. You are gaining traction in your job and ministry.
Although you've been feeling like you've been spinning your wheels, you will find that suddenly your "tires" will seem to grip the road and propel you forward. This is a good thing because the Lord is pouring out every good thing and you need to be ready to slide into it.
The key part of your readiness is your expectation. Focus on thanksgiving in order to get over and past the attacks of discouragement the enemy has been sending your way. Thank the Lord for every little thing today, and you will find yourself lifted to a higher plane.
Is Holy Spirit ministering one or more of these words directly to your heart? If so, leave a comment below and thank Him for what He is doing for YOU today!