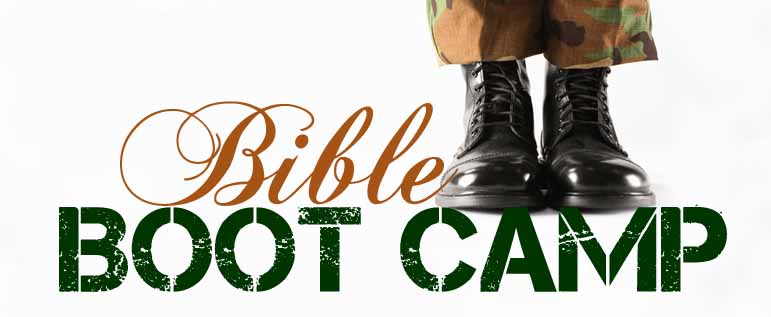 Today's post is part 3 of my series entitled "Bible Boot Camp," which teaches systematic theology in everyday language. To read the other posts in the series, click here.
Have you ever wondered why, since knowledge of God is so important, why don't men know Him?
The answer is simple, but often overlooked.
Men do not know God because they suppress the truth about God.
They do not like what they know about God and do not want to encounter the reality of Him in their lives.[1]
When one looks at a Holy Creator, a man must realize that he is himself an unholy creation. This creates a natural accountability that goes against man's natural tendency to do evil.
In regards to one particularly evil chapter of history, the Bible states, "In those days there was no king in Israel; everyone did what was right in his own eyes" (Judges 21:25).[2]
When a man knows God, his conscience will give him no peace until he makes God the King of his life. At that point, he will find himself compelled to stop doing what is right in his own eyes and start doing what is right in the eyes of King Jesus.
Men refuse to know God because they do not want to give up their own prerogatives and bow to the commands of a Sovereign God.
Have you made Jesus Christ the Lord of your life, and allowed Him to forgive your sins? Jesus longs to restore you to right fellowship with God. To learn more about how to know Him, click here to read my post entitled "God Loves YOU!" 
[1] Boice, Foundations of the Christian Faith., 32-33
[2] Judges 21:25, NKJV