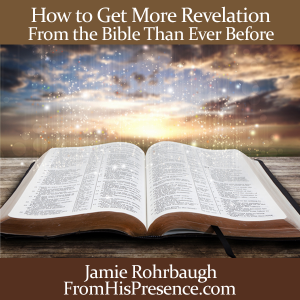 This post is "sticky" until the sale is over. Scroll down for more recent posts.
Do you want to get so much out of your Bible study that one verse makes you whisper and then cry?
Do you want to ENCOUNTER God every time you read His Word?
If so, then you need my teaching mp3 about Bible study. In this mp3, I pour my heart out about the practical things God has taught me to do to receive more from Him out of His Word than ever before.
And I'm offering this teaching for only $0.99 this week.
Please get it. If you're not encountering God on a daily basis through His Word, this teaching will bless you. I promise.
Have you got it yet? If not, what're you waiting for? Head on over to Gumroad and download it instantly!