Success Requires Taking Responsibility (and He'll Help You Want To)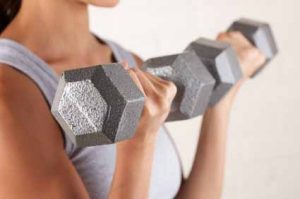 Have you ever let any part of your life go to pot? Your health, your finances, your friendships, your marriage, your ministry, or your education, perhaps?
I know I have. It's a yucky feeling, too.
I've let my health go downhill over the last few years. I'm eating better right now than ever before, but I've gained 20 pounds over the last 5 years and that's bad, bad, bad.
There have been times that I've neglected my husband. Not on purpose, but I have many times gotten so busy with outside stuff–usually "church work"–that I have not always dedicated the attention to my precious, amazing husband that he deserves.
I've been so tired lately that, a couple of weeks ago, I taught on a Sunday morning by just facilitating a discussion instead of really teaching. I prepared the night before. I was exhausted, and it was the best I could do. The Holy Spirit redeemed the class and we had a great time, but what I did is not an acceptable teaching method. The call to teach is the call to prepare. I promised the Lord I would not do that again, by His grace.
I've had wonderful friends that I have occasionally neglected. Just too busy, you know.
Does any of that sound familiar?
Or maybe not. Maybe I'm the only one here.
But just in case you might know what I mean, I'll continue.
I want to be successful in all the areas I mentioned above:
I want to have awesome health and fitness.
I want to be an amazing teacher.
I want to enjoy my relationships with my dear, dear friends (who are incredibly precious–each and every one of them).
But there's a problem. A big one, actually.
The problem is that success requires taking responsibility.
Ouch. (Insert big gut-punch here.)
I want to be healthy, but do I want to be healthy more than I want that serving of cookie-dough ice cream? Not today, I didn't.
I want to be an awesome teacher, but do I want that more than I want to watch Netflix? A few weeks ago, the answer was no. (With the Lord's help, this week will be better.)
Success requires taking responsibility.
Which also means, sometimes when life goes to pot, it's my fault.
Not every time. I know that there are some things that happen that are nobody's fault. You may be dealing with something that's not your fault at all. Medical conditions, emergencies, and even things like abuse sometimes happen, unfortunately, and these things are not your fault. So I'm not talking about those things.
I'm talking about things that are a direct result of our choices. Finding healing in these areas requires us to choose to change, because success requires taking responsibility.
And I don't know about you, but sometimes I don't want to take responsibility.
Holy Spirit, I need help. I need courage. I need willpower.
I was meditating on these things awhile ago, and I ran across a Bible verse that encouraged me. It's found in Philippians 2:13, and it says:
"for it is God who works in you both to will and to do for His good pleasure."
The thing that struck me is that God helps us "will" and "do":
Not only does He help us execute correct actions, but He helps us want to. 
He helps us want to do what's right.
He gives us the will to do what He wants us to do.
I need that, because there are plenty of days that my body doesn't want to:
When I don't want to care for my health; I want to eat pizza.
When I don't want to study; I want to watch movies.
When I don't want to care about others; sometimes I just wish somebody would wait on me. (That's what cruise ships are for, hallelujah.) 🙂
So my prayer today is, "Lord, please help me want to. Give me the desire and willpower to do everything you desire me to do."
Does anybody else need to pray that prayer with me?