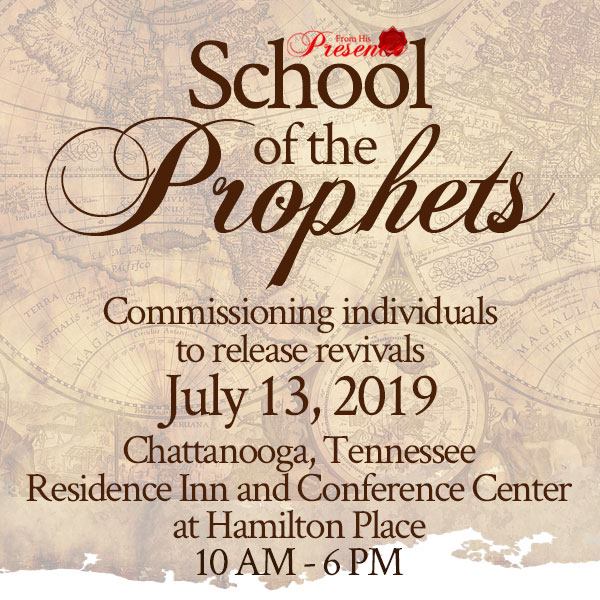 If you've benefited from my recent blog posts and teaching material on personal finance, entrepreneurship, and abundance, I would like to invite you to come to my LIVE class on July 13 here in Chattanooga, Tennessee.
This class is the next School of the Prophets, and I'm hosting it at the Residence Inn and Conference Center Hamilton Place here in my hometown in just over two weeks.
This will be a day of POWERFUL Word about personal finance and learning how to tap into the wealth of the Kingdom.
Kingdom abundance is not a pie-in-the-sky concept; it is a FORMULA that is clearly laid out in Scripture. You can see the Lord's prescription for walking in plenty from Genesis through Revelation.
I believe that this class will be a baptism in revelation as we search the Word together.
For those of you who are in ministry or want to be, I will also be teaching 17 keys to church/ministry fundraising-again, all based out of Scripture. I'll be teaching what the Scriptures say about money and abundance and plenty, and how to walk in it GOD'S WAY. You can't prosper personally OR fund a ministry without these keys.
If you are within traveling distance of Chattanooga, you will WANT to be there.
Ready to register? Seats are very limited.
And I look forward to seeing you there!