Prophetic Word for June 2021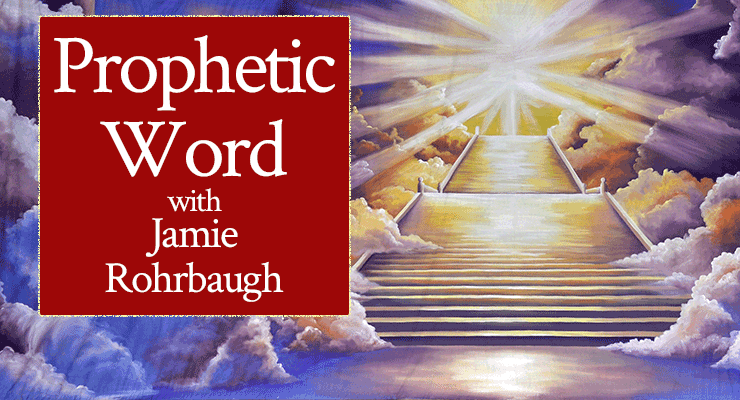 Beloved, are you curious about what is going on in the Spirit realm in June?
Here is what I heard the Lord say about June 2021:
"In June, get out your spiritual birth Scriptures!
You have two spiritual birth Scripture passages: one that describes the message I used to draw you to Myself, and one more that I used to describe your calling to you. You remember how I lit up those two messages in your heart?
Well, in June, it is time for Me to birth these things again in you!
When I called you to Myself, I used a specific message to do it because I wanted to show you My goodness in a way that would resonate with your DNA–the DNA with which I created you.
I made My goodness pass before you, and you could not resist Me! Your life has been changed since then because I chose you, and I used My Word to awaken your spirit and save you by the blood of My Son Jesus.
When I explained your calling to you, I also lit you ablaze with My Word. I gave you promises great and mighty, and I showed you what things would look like after the fullness of My promises come to pass.
Those promises I gave you have not all come to fruition yet, but you have abandoned them for too long!
The words I spoke to you were Spirit and life to you, and they still are. You have been feeling a lack of Spirit and life because you have not been filling up on My rhema Word to you–the message I divinely ordained for you.
In June, I want to reboot your love for My Word; specifically My Word over your life.
It's time to get out those spiritual birth passages from My Word and speak them over yourself again. It's time to remember the basics about who you are: not the outward appearance of who you are, but getting back to those things that make you weep and whisper.
I love you with an everlasting love, and with great mercies I have borne you.
I am full of so many wonderful things for your life, and I want you to pull them out of Me by your spoken word. I am eager to dump so many blessings on you, but the conduit of these blessings is your faith expressed by your words. Both are required: that deep, inner belief in Me and your outward, verbal confession of what you believe.
When you speak My Word out, My Word flies on wings of the wind back to Me and births something!
There is a disturbance in the atmosphere immediately as soon as you proclaim My Word out of My mouth! Things change and new things are formed immediately when My Word is released. O beloved, you have no concept of the power of My Word! You think you do, but you do not!
Would you let me show you this month what I want to do?
Would you partner with Me and carry out My plans for you–My plans to bless you and not to harm you? This is your one assignment: get My Word proceeding forth out of your mouth! Allow My Word to perform its function and CREATE in your life, which it can only do if it is spoken and believed!
My friend and beloved child, find a Word-speaking friend this month and hold yourself accountable to them. Craft declarations of My Word about everything that concerns you, even if all you come up with is one sentence! If it's My Word, that one sentence has power–more power than you could ever dream.
This is your assignment this month: Speak My Word out of your mouth.
Get out your spiritual birth Scriptures and speak them out. Confess them over yourself. June is the month of birthing, and My Word is My birthing clinic! Do this every day to the extent you can, whether small or large–and I will do the rest.
Love, Papa God."
Beloved, do you accept this assignment for the month of June to speak the Word of God from your spiritual birth Scriptures out of your mouth? If so, please leave a comment below!