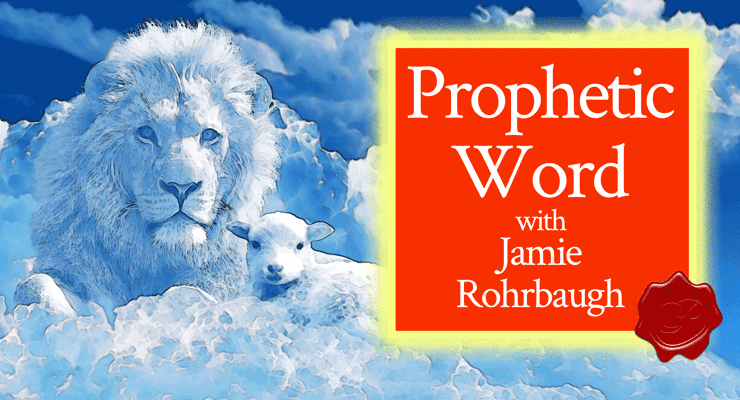 I heard the Lord say today:
"You have been kicking against the goads of My rest, so I have had to become more firm with you. There are ways for you to do what you need to do MUCH more simply than you have been doing them, but you cannot receive them except from a place of rest.
I desire to show you new ways to prosper.
I desire to show you new ways to be in peace, to experience My shalom-shalom (My double portion of shalom peace, with nothing missing from your life and nothing broken). I desire to bring you into the land of plenty, a way by which you have not been before.
However, I cannot do any of these things unless I teach you to rest.
You have been resisting My rest, but I the Lord know better than you what you need.
I the Lord made you. I formed you in your mother's womb. I strengthen you and help you all the days of your life. I LOVE YOU! And it is My love for you that is causing you to rest right now.
Do not think of this time as a time of being put on the shelf. Instead, know that I have promised to provide all your needs richly–so ask me HOW! Ask Me what My new plans are for you in this season. Ask Me for a new anointing, a new understanding, a fresh outlook, and for new ideas!
Some things have been before you this whole time, but you have not seen them. Now," says the Lord, "I am opening your eyes to see.
I am right now opening your eyes to see and view new possibilities, new horizons, new vistas, and new heights.
You thought previously that you had to pioneer from a place of work, but you don't! Instead, the most effective pioneering is done from a place of rest.
Here's how it works when I am in it:
You sit before Me;
You fill up on My Word;
My Word has creative power within you;
My Spirit comes into your situation and fills you with anointing and unction;
My holy hurry fills you and compels you; and
You go forth and do that which I have inspired you to do–in a fraction of the time and with a fraction of the effort that it would have taken you otherwise!
I want this to be your new normal.
I want you to wait on Me every day, for those that wait upon Me shall not be put to shame. Wait on Me and then do what I tell you to do. Allow ME to order your steps in My Word. That means:
Your steps may not be ordered by your schedule.
Your steps may not be ordered by other people's expectations.
Your steps may not and must not be ordered by all the things you think you need to get done.
No; your steps must be ordered from here on out by My Word, and My Word only.
Ask yourself: Did I tell you to do half the things you are doing?
Did I really tell you to do them? Or were they simply your good ideas? For going forward," says the Lord, "My ideas are the only good ideas, and I want you to know that.
You want to grow and build and develop and vision-cast, and I know that," says the Lord. "But I have a somewhat different vision, and My vision begins with YOU. My vision begins and ends with My perfect will, and My perfect will is manifest in the earth through the pipeline of peace.
Strive no more, My child.
I am crushing your resistance to rest. Do not kick against the goads any longer. Rest is more than theology; it is manifest in your desires, in your schedule, and in your demands on other people.
Instead of being an agent of stress to your own life and to others, become an agent of rest. Become an agent of peace. Cling to Me and desire My will only, knowing that My will and My will only will get you where you want to go.
Love, Abba."
Thank You, Abba Father. Lord, please help me to become an agent of rest, and to wait on You every day.
Beloved friend, is Holy Spirit speaking to you using this prophetic word? If so, please leave a comment below and testify about what the Lord is saying to your heart.