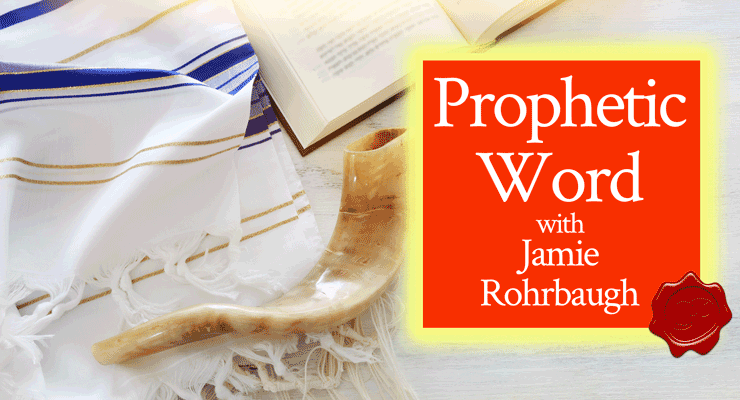 Beloved, has your heart been crying out to the Lord for certain blessings that He seems to be waiting a long time to bring you? If so, the Lord says to you today:
"Your treasures that I am sending you are tarnished in order to hide them from the world.
I have cloaked the gifts I have given you in cloaks of hiddenness in order to protect them from being swallowed up by the world before you could have a chance to find them. The cloaks I have placed over your treasures are not unrighteous coverings, but they do dull the shine on your treasures so that no one – not even the enemy – can take them away from you.
I need you to dig a little and wipe the dust away from the treasures I have hidden for you.
So many things you have asked for are right within your view if you will but notice the shapes on the ground; the odd things before you. No one else will see them, for they are not listening to Me as you are. But if you will pay attention, you will see odd things before you.
The odd things before you are maps to My messages. They are symbols I am communicating to you, and they reveal where My greatest treasures are hidden.
You have been looking and looking for things that are right before your eyes.
Some things are older, and you expected newer–but did I not promise you houses you did not build and vineyards you did not plant? In order for that to happen, someone in the past must have built the houses and planted the vineyards. The things might be older than you expect, but they will have aged well. They will be perfect.
The blessings you are receiving right now are history-changing blessings. They will change the history of your family; the story of your children; the safety of your house; and the peace you have in your life. Things around you may look old when you see them, but I assure you that I am blessing you.
You've been looking too close at certain things and not seeing the big picture.
Time is your friend. You have been focusing on the immediate things you see in the now, but I want you to draw back a little and look at the big picture with me. If you will look at the big picture, you will see your freedom coming.
Some of the treasures I am sending you will not look like treasures until you have wiped the dust and dirt off.
Remember that I grow things in dirt, so dirt is not necessarily a bad thing. A harvest comes out of the dirt–the soil. So reach out and receive the treasures I put in your path, even if they are dirty.
I say to you again that I have used the dirt and tarnish to hide treasures for you. If I had let their true sparkly nature show, the world would have stolen them before now.
Beloved, I am making beautiful things out of your life.
I am bringing beautiful things to you as well. They don't always look like you expect them to look, but dig a little deeper in this season. Be willing to receive something from Me that doesn't fit the bill of precisely what you expected.
Only I know your heart; only I know your dreams. And only I know the perfect pathway you should take to get to all of it. I will get you there if you will follow Me and receive from My hand these things that will change history for you–even if they are tarnished and look dull.
My treasures are hidden for you, not from you; receive them!" says the Lord.
Thank You, Abba Father! Please help us all to pay attention and notice all the treasures you send, even when they look tarnished at first. Thank You for hiding things for us, not from us; and thank You for bringing them all to us! Amen!
Beloved, does this prophetic word resonate with you today? Does it confirm something Holy Spirit has already been speaking to your heart? If so, leave a comment below! I love hearing from you.