You Can Write a Book | Take Your Territory Podcast Episode 17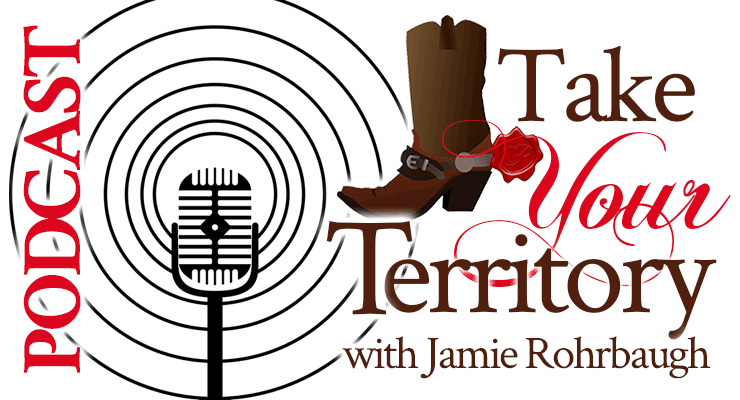 My friend, have you ever considered writing a book? Maybe you haven't–but maybe, just maybe, you've DREAMED of it?
Well, I have good news for you today: whether you've always wanted to write a book or whether you've never considered it before, YOU CAN WRITE A BOOK.
Yes, that's right. You, yes you, have a book in you.
In today's episode of Take Your Territory with Jamie Rohrbaugh, I teach on:
WHY I believe that YOU can write a book, no matter who you are (and no matter who you think you aren't);
HOW to figure out what to write about;
HOW to overcome fear of starting by giving you an EASY way to get started–the way that works best for me; and
HOW to self-publish your book; or
Even how to begin working toward a traditional book contract with a traditional, big, corporate publisher.
This podcast is less than 20 minutes long, but it could be the catalyst that encourages you to WRITE YOUR BOOK and change your life!
Listen using the player above or below, and please subscribe to and rate this podcast if it blesses you (I love 5 stars!).
As always, thanks so much for listening!