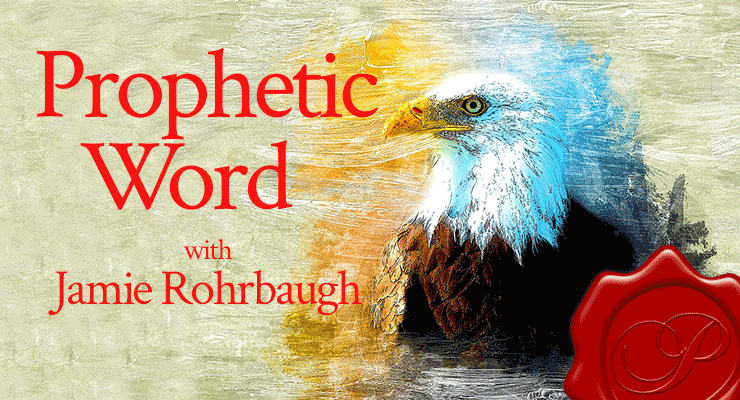 Beloved, I heard the Lord say to you today: "Your breakthrough is upon you!"
Here is what He asked me to tell you:
"The breakthrough you have been praying for these two years is upon you. It is happening now. It is in your mouth, on your plate. You are receiving it now; you are eating of it already.
Think not that this is another false alarm.
I tell you, it is not another false alarm. And I tell you again, beloved child, it is NOT another false alarm.
The enemy has tempted you to think that I had forgotten about you or was not hearing your prayer because of all the false starts and false alarms you have had. You thought your breakthrough was imminent so many times, but nothing came through. You fasted and you prayed, all to seemingly no avail.
But I tell you now, child, I heard every prayer.
Your heart has been right before Me. According to the cleanness of your hands I am rewarding you now. Your prayers have been stored in Heaven until just the right time, and the vials have now been tipped.
The sweet incense of your prayers is ascending into My nostrils day and night and night and day. I have tipped the vials in your favor; I have tipped the incense on your behalf. No longer shall the power of your prayers be stored up until a later day; your breakthrough is coming NOW. Now, I tell you, it is imminent. It is happening NOW.
Your breakthrough is upon you, so thank Me.
Praise Me. Add mojo to your breakthrough. Add momentum to the answers to your prayers. Did you know you can accelerate your breakthrough using your praise? Praise acts like grease to accelerate the movement of your miracles through the channels and pipelines of Heaven.
So praise Me in the sanctuary. Praise Me in your car. Praise Me in your bedroom. Get up at night when you wake up and PRAISE ME.
Your breakthrough is imminent, I tell you. Even now, it is upon you."
Beloved, I'm speechless.
That was a word for me as well as for you. I'm praising God with one hand in the air right now.
Do you receive this word? If so, leave a comment below and tell the world that YOUR BREAKTHROUGH IS UPON YOU!
Beloved Presence seeker, would you help us? We have an urgent need for support this month. If you are able to sow a seed to help support the work of this ministry, please do so. Your gift of any amount makes all the difference. Thank you!