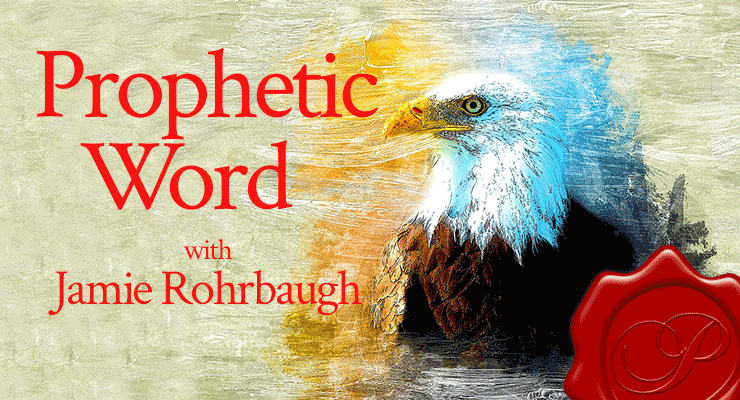 Beloved, have you been praying a long time but are still waiting for your answer? If so, I heard the Lord speak this prophetic word to you and me today:
"I am giving you legal counsel to present your case before My throne.
I need you to bring your case before Me and tell Me what I have and have not done.
Yes, I already know what I have and have not done. That's not why I need you to tell Me. But I need you to REMIND Me of what I have promised to do for you that I may demonstrate to the world that you still have faith, for I cannot move without your demonstration of faith.
By presenting your case before My holy courts, you demonstrate to the universe that your faith is in Me.
And when you have demonstrated faith in Me, I have the legal right to destroy every argument that the accuser of the brethren launches against you. Remember that the devil is like a roaring lion, seeking whom he may devour. He wants to devour and annihilate you, but I will not let him. However, to avoid giving him any open doors into your life, you must be aggressive about demonstrating your faith in Me.
I desire you to follow the examples set forth in My Word as your minimum statement of faith.
You can do so much more in your life than I recorded in My Word. Your life is an open book and I am ready to write in it. Recall that I am both the Author and the Finisher of your faith. This means that your story isn't over yet. I have so many additional chapters to write in your story.
But in order for the stories in those chapters to be all they could be, I need you to demonstrate your faith.
I desire to reward you.
But remember what it says in Hebrews 11:6:
But without faith it is impossible to please Him, for he who comes to God must believe that He is, and that He is a rewarder of those who diligently seek Him" (Hebrews 11:6).
When you come to Me, I want to reward you. But you must openly demonstrate that you BELIEVE Me to reward you. You must show the world that your faith and trust are in Me.
So engage in overt displays of faith. Here are some examples of what an overt display of faith might look like:
If you're believing Me for a spouse, get dressed tonight for a date–whether you have one already or not. If you'll believe in Me, your date is coming.
If you're believing Me to make you wealthy, start doing what rich people do. Believe that I have made you rich already and change your habits to match that status.
If you're believing Me to save your family, treat them like they're saved already. Speak into their lives and love them. Treat them like brothers and sisters in Me. They are on their way home to Me, and in My economy it's already done.
Actively engage in overt displays of faith.
Use the examples in My Word to inspire you, but take your faith even farther than that. My Son told you that you would do greater works than He did. Greater works require greater boldness–greater demonstrations of your faith.
So engage with Me. Believe in Me, and I will show you what I can and will do for you."
Wow! Thank You, Lord! That inspired me and spoke to my heart so much. Did it speak to your heart as well? If so, leave a comment below! I'd love to hear what Father is saying to you!
By the way, if you are blessed by our ministry, would you prayerfully consider sowing into this ministry financially? We need your help to keep reaching people all around the globe for Jesus. You can give here via PayPal or sign up to be a monthly partner via Gumroad here. Thank you so much for your support!