2 Awesome Prophetic Words About People Leaving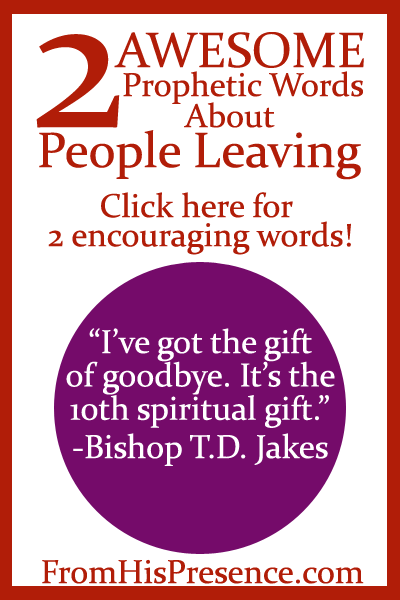 Are you upset or concerned right now about people leaving you or your church? If so, here are two awesome, encouraging, prophetic words that will absolutely delight you.
The first is from T.D. Jakes. It's about 3.5 minutes, and it will tickle you to no end (including tickling your funny bone):
The second is today's word from Bill and Marsha Burns (August 25, 2014). Check it out here!
Not all relationships are productive. If the relationship you're concerned about hasn't been productive, let it go! Like T.D. Jakes said, I've developed the gift of goodbye. 🙂 Will you?