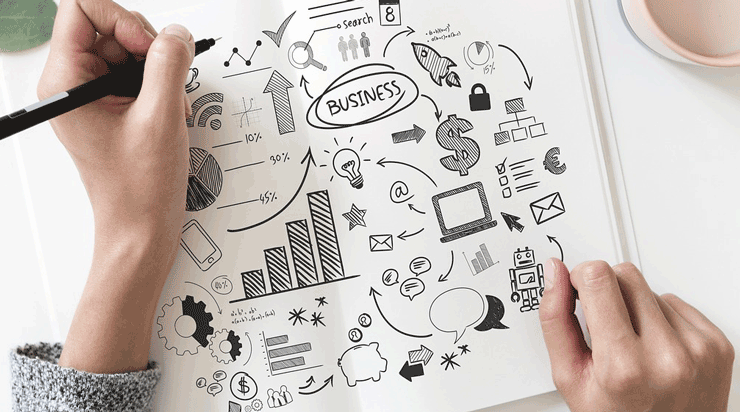 Hey friends,
I'm going to follow what the Lord is sitting on, so I want to continue to help you plan your online ministry this weekend.
So, THIS SATURDAY, from 11 AM – 1 PM Eastern time, I'll be hosting a 2-hour workshop by webinar during which I will coach you through planning out your ministry and website.
Planning these things is ESSENTIAL before you get started. You have to know where your ministry needs to go before you will be able to design the ministry vehicle that will take you there.
This class is only $20, and during class we will be walking through these things together:
3 things to consider when purchasing a domain name;
How to plan your email newsletter so you can locate your email tribe quickly (email is the #1 way to communicate with your tribe);
What you have to have on your website to be in compliance with international laws (based on my experience; I'm not an attorney, yada yada); 🙂
Describing your target audience and how to reach them;
Brainstorming products you can make to serve your tribe with–AND HOW TO MAKE THEM;
Brainstorming services you can offer–AND the beginning stages of how to market them as you build your website;
Essential pages for your website and what to prepare in advance to put on them; and
SO much more.
I can't believe I'm offering this 2-hour live class for $20, but I am–ONLY for people who sign up between now and Saturday before class. If you don't sign up for the live session, the recording afterward will go up to $80 like I always charge for a 2-hour professional training class.
(If you DO sign up, though, you will receive a video recording of the whole class.)
Here's the catch:
My webinar software only allows 100 people to sit in a class live. And because I'm offering this class so cheap, I'm going to let as many people sign up as want to between now and class time at $20. But only the first 100 people to log in will be able to sit in the class live. So if 300 people sign up, only the first 100 who log in will sit in class live–and the other 200 will be getting an $80 recording for only $20. 🙂
Either way, it's a deal. It's incredibly cheap and I'm going to coach you through this process live.
At the end of this class, if you follow the steps I walk you through DURING the class itself, you will have a ministry plan AND a website plan for your online ministry.
And if we have enough interest after that, I may offer a class to teach you how to build your starter ministry website in 2 hours. We'll see. 🙂
Ok, convinced? I hope you are, because I doubt I'll offer a deal like this again. If you want to sign up, here's the link:
https://jamierohrbaugh.webinarninja.com/live-webinars/142444/register

And please note that webinars work best on laptop or desktop with Chrome browser. Your mileage may vary on other devices or with other browsers.
Go!
Love in Christ,
Jamie Rohrbaugh
FromHisPresence.com and OverNotUnder.com