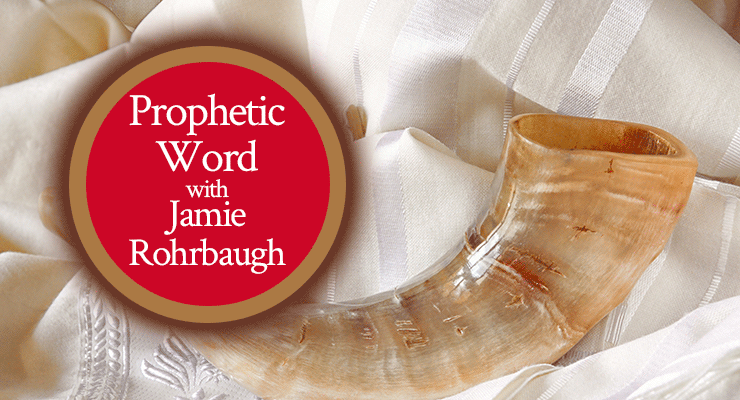 Over the past several days, the Lord has shown me 6 specific rewards He is bringing to His Body during these 40 days of reward.
These are the rewards the Lord is bringing so far:
Opportunities to do what you love
Visitations of Jesus
Blessing all the works of your hands
Financial provision
Apologies from those who have wronged you
Harvest on seeds sown long ago that were dormant
And this is what I heard the Lord say about those 6 rewards:
"I am with you to reward you. The works of My hands are great, and they are studied by all who love Me. In this season, I am pouring out rewards that have been accumulating to your account in Heaven–your Heavenly "bank" account.
First, I am giving you opportunities to do what you love. Your opportunities have been limited to sow and give, and you love doing that. I am making a way for you to give and sow extravagantly, for you have longed for these opportunities and I knew they would be precious to you.
I am opening doors for you to do other things you love also. Don't forget that the key is thanksgiving; the more you thank Me, the more I can do for you according to My spiritual laws. So thank Me all the time and watch Me open doors for you right and left!
My Son is also visiting you personally.
He said He would manifest Himself to you if you love Him and keep His commandments, but you didn't realize He really meant it! In this season, you have already had two visits from My Son Jesus personally.
Yes, He was personally with you–and you felt Him! Thank Me again for these visits, and thank Jesus for coming! He will come back and personally visit with you more.
You should know this about Him: He takes relationship very personally and He is occupying His time with visiting you.
I am also blessing all the works of your hands.
You have entered a season in which reward will come much easier than it did before, and I am prospering your labor of love which you have shown toward all the saints. The work you have done will bear fruit for you.
Do not despair; though it has been long in coming, the vision is true and will arrive. The appointed time is near; take heart, for I have overcome the world! Nothing can hold back the rewards I send to you!
As part of the reward for your work, I am increasing the profitability of your labors.
You will see My financial provision flow from the time you have invested in My Kingdom work. And remember that My Kingdom is not limited to the church; it is everywhere.
As long as you are laboring to glorify Me, your increase will come and your profitability will increase in this season. My financial provision will flow to you in accordance with the degree to which you are honoring Me with all that you do.
Your tithing and offering have come up as an incense before Me.
I am pleased with the sacrifice of obedience in your heart as you tithe and offer. It has been difficult for you in some ways, but I honor your attitude and heart to obey Me and listen to Me. Thank You for managing money My way in all that you do, even when it is uncomfortable.
You will also receive apologies in this season from those who have wronged you.
You enforced boundaries when you knew it was the right thing to do, and you thought your Matthew 18 pushback fell on empty ears. But it did not. It has taken time, but I have convicted people who wronged you, and you will be hearing from them soon.
You have also sowed seeds of love and labor that you thought were bearing no fruit.
However, I have been hovering and brooding over your seeds, incubating them and keeping them warm. The fire of My Spirit has been hatching produce from your seeds, and you will find that your seeds will be blessed. You will receive good reports; expect them!"
Beloved, have you been pressing into God for reward?
If not, it's not too late to begin. Read this prophetic word here about praying for reward, and seek God with all your heart while you ask Him to reward you at the same time!
Did this prophetic word about the rewards of this season resonate with you? Are you already seeing any of these rewards? Please leave a comment below if so!