Declaring Resurrection Power and Increase Over You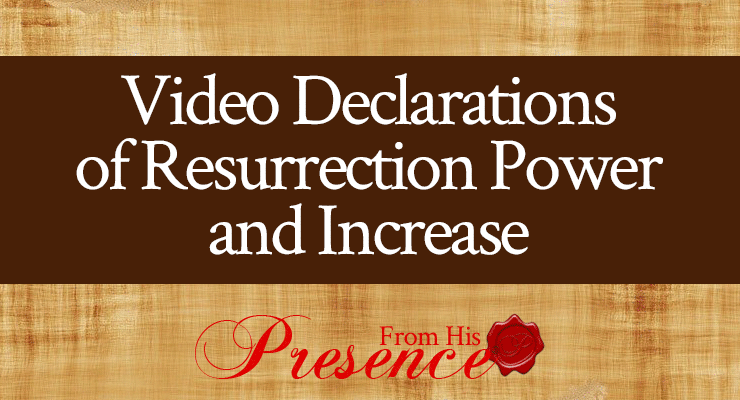 Beloved, the Lord has been speaking to me about resurrection power and increase for months. I haven't been able to get away from this subject. So today, I wanted to speak and declare the Lord's resurrection power and increase over you.
I recorded two short videos for these declarations. Forgive me for not being all smiley in them; I'm just intense because I'm FIRED UP and under the unction of the Holy Spirit. 🙂
Here is the short video declaration (2 minutes 51 seconds) of RESURRECTION POWER:
Here is the short video declaration (1 minute 40 seconds) of INCREASE:
These are short because I wanted to unleash the rhema word of God fast. So, it will only take you a moment to watch; please take time to listen and receive!
Breakthrough blessings to you in Christ Jesus,
Jamie