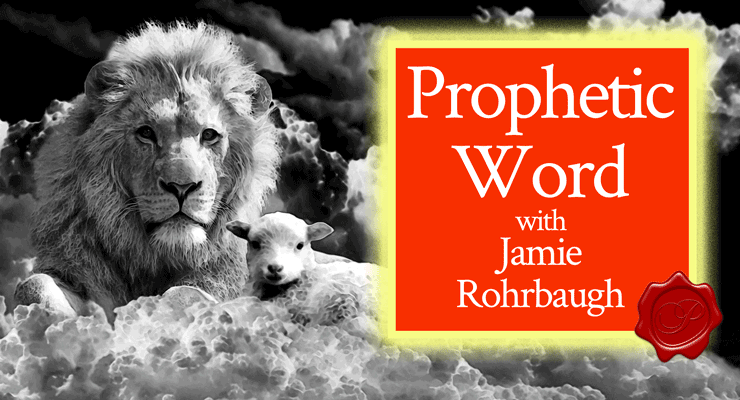 Beloved, do you feel ragged and run off your feet lately? If so, I believe the prophetic word the Lord gave me today will encourage you.
This is what I heard Papa God say:
"My child, I have always sustained you and I always will. But, you need to know that you will not feel quite so challenged from day to day if you come into agreement with Me that a simple life is a better life.
Think about My environment in Heaven.
Things happen here, as you can read in the Book of Revelation in My Word. But Heaven is a much simpler place than you believe, because it is focused on one thing: My presence. So we have peace and calm even in the center of chaotic worship, all because everything is centered on Me and My Son.
Your life can be the same. You can enjoy peace and calm even in the midst of chaos.
If you will focus on Me and My Son Jesus, looking at us at all times and simply doing what we show you to do next, you can go through your day hidden in Me and abiding in Me. You can go through your day in peace and rest. You can experience a quietness deep in your soul that you have never been able to comprehend before.
I am your peace, your calm, your rest, your shelter.
You do not understand yet, but soon you will. I am the quietest place of rest that you have ever experienced, and there are places of resting in Me that you have never experienced yet.
But you know what? I want to show you those places. I desire to take you to the place–the secret place of My presence–in which you have total peace.
From there, you can look out at the world and never be disturbed. There, you can be warm and quiet. In these places in Me–places deeper than you have ever been before–you can experience My glory because My glory does not like to be disturbed.
My glory I will not share with another.
This means I will not bestow the fullness of My glory where it is not honored; where it has to compete for attention; where it and I do not have first place. My glory is Mine, and it deserves all the attention you can give it.
This is why glory-carriers lead simple lives. And, this is why, the more you simplify your life, the more of My glory you can carry.
I am a jealous God.
I do not like to compete in your thoughts with all the attention you give to chaos and disarray. I do not like to compete for your attention. I want you completely to Myself, with nothing that draws you away from Me.
I am sharing My heart with you on this matter. What you do with it is up to you. But, I hope you will heed Me.
Love, Papa."
Beloved, I don't know what to say or ask you–other than to say that "This word is for me. Is it for you too?"
If it is, leave a comment below–and let's both go off right now and make changes to honor our Father's heart that He has so graciously shared with us in this word.