Discouraged About Your Calling?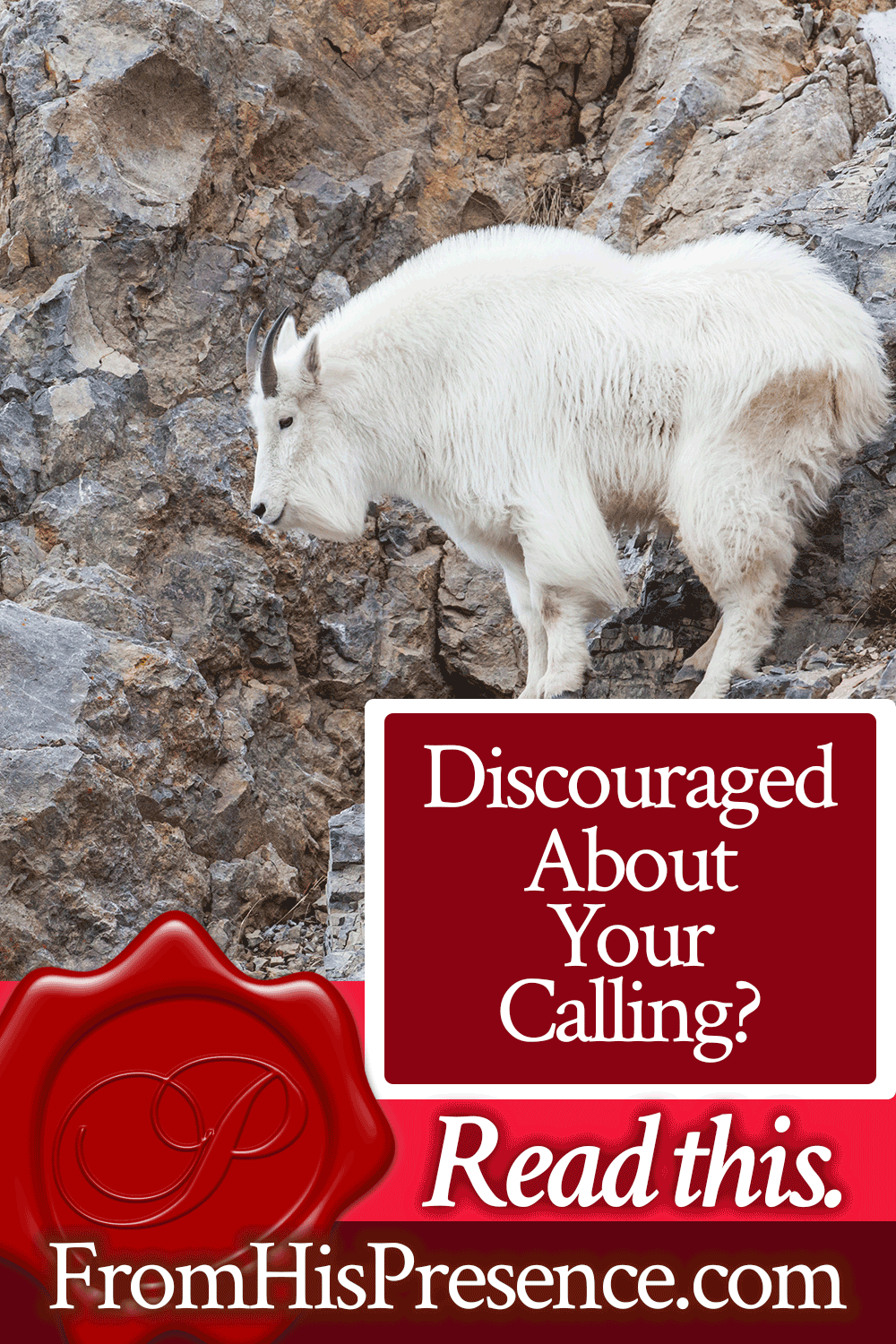 Friend, if you're discouraged about your calling, this word is going to minister to you today. I'm going to share my own transparent process and how the Lord deals with me and with us all, and this word is going to encourage you in your calling.
Read on.
Not gonna lie: I feel discouraged right now.
Really discouraged.
We just finished hosting a huge women's retreat.
We had about 80 people there altogether. Dozens of people had their lives forever changed. Testimonies are rolling in. Dozens were baptized. People rededicated their lives to Christ. Restoration happened. Healings happened. People got their joy back, their dance back, and their worship back. People that I consider to be my personal sons and daughters exploded in growth, and are still fired up. It was amazing.
So why am I discouraged?
Because people treated us really badly in some cases over it.
Because people lied, cheated, and stole money from this ministry by cancelling late and not paying their fees, even though we had to pay huge amounts of money in advance for each person to be there, but we could not recoup it so late in the game.
And because some people decided to complain about the luxury, highly discounted lodging arrangements THEY SIGNED UP FOR.
It's little things like this that make you want to scrap it all and walk away.
By the way:
Don't send me emails to correct me. I'm teaching here through my transparency, and if you can't honor that and learn from it, unsubscribe.
I'm just being real. You want somebody that's fake? Go read another blog. I'm real, and I'm just me, and this is what we've got around here: Faith in God; the Word of God; and real-life transparency.
But here's the thing: I don't operate in this calling to please people. I operate in this calling because God ordered me to.
When God called me to preach, it was a command–not a suggestion. (It is the same with your call; your calling is a command, not a suggestion.) And when God gave me His Father-heart to make disciples and RAISE THEM UP to walk in their own giftings and callings, it wasn't an option.
The Word of God is a fire in my bones. I have to preach. And the love and passion I have for people from the Father-heart of God is a LIFE-CONTROLLING PASSION.
I HAVE TO RAISE PEOPLE UP.
It is a mandate; a compulsion; as central to the necessity of being as breathing is.
But sometimes discouragement happens.
(And if you don't know that, then you've never led anything or done anything big for God. Again, don't send me trite messages. Just LEARN here, because I'm preaching the real Word to you here as it applies in REAL LIFE.)
So here's what I have to do–and what you have to do when you get discouraged about your calling too:
1. You have to seek God more and seek Him harder than ever.
You really do.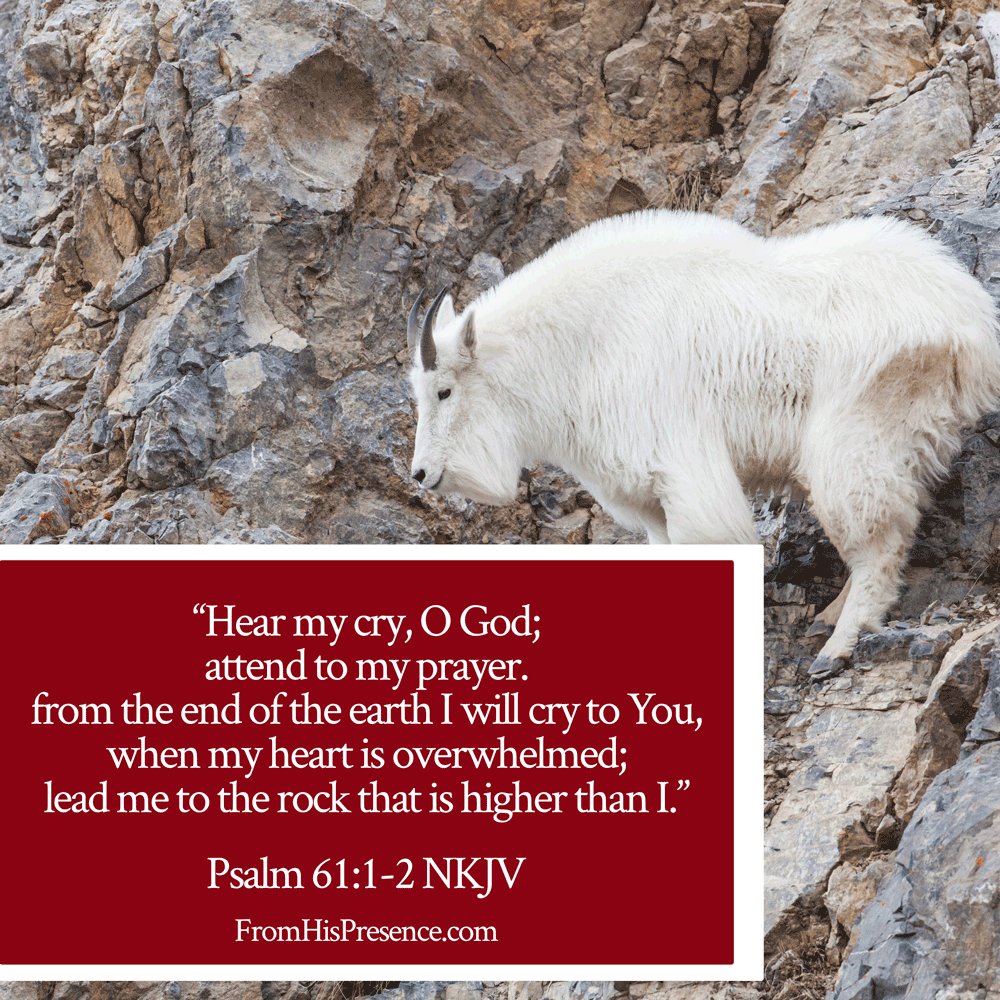 When all you want to do is walk away and get respite from the testing that accompanies blessing …
When digging ditches for a living suddenly sounds not-so-bad …
When the agony of your heart, accompanied by the agony of pushing the next level out in the Spirit realm, threatens to overwhelm you …
When you're so tired of forgiving all the time (because you're tired of things happening that require forgiveness), and you just wish for an explosion of GOOD things that don't actually require forgiveness to be your focus day in and day out …
You have to seek God like your life depends on it, because it does.
Let's face it: The higher you get with God–and the more He uses you–the tougher the warfare is.
The fight gets harder as you go on, not easier. The warfare gets more intense. The attacks become more and more unreasonable.
And instead of sitting back on our laurels and enjoying the benefits of the good character we've already built, we have to work with the Lord as He exposes all the things in our hearts that are not just like Jesus yet.
And that's hard.
Really hard.
Just being real.
You don't like real, don't read.
It's hard to go to new levels with God.
It's difficult because the testing is real. The patience required is real–and nobody likes to be patient. The perseverance in which we have to operate if we desire a new level is real perseverance. And the faith you have to put out there, when truly all you want to do is cry and feel sorry for yourself, is agonizing.
Nobody said growth is pretty. Nobody ever said breakthrough is fun.
Breakthrough can be a torment–because getting there is a torment.
And although we're supposed to count it all joy both along the way and when we get there, let's face this also: When you get to your new level, the Lord doesn't leave you alone in your breakthrough. Instead, He congratulates you on your newfound level of faith–but then He looks at the next level you haven't achieved yet, points out that "whatever is not of faith is sin," and invites–no, compels–you forward.
Forward into the next testing season.
Forward into the next persevering season.
Forward into the next test of your faith.
Forward into the next thing He has for you …
… even when forgiveness is required because people treated you badly in the last season …
… even when you're tired and you just wish everything could come naturally and easily.
Something about "glory to glory, faith to faith, strength to strength" is coming to mind here.
We preach "glory to glory, faith to faith, and strength to strength" like it's always good. We preach it and people clap and cheer and say, "Yeahhhhhhh!!!!!"
However, God's honest truth is that He's going to take us from glory to glory, faith to faith, and strength to strength even when we would rather stay at the current level of glory, faith, and strength. We don't always feel like putting forth the exertion and self-discipline and submitting to the correction it requires to increase.
But the Lord is going to take us there anyway.
Let's face it: The supernatural life is not an easy life.
It's not. And anyone who tells you it is is a liar.
Suffering is part of growth. As the apostle Paul said under the influence and dictation of Holy Spirit:
"But what things were gain to me, these I have counted loss for Christ. Yet indeed I also count all things loss for the excellence of the knowledge of Christ Jesus my Lord,

for whom I have suffered the loss of all things, and count them as rubbish, that I may gain Christ and be found in Him,

not having my own righteousness, which is from the law, but that which is through faith in Christ, the righteousness which is from God by faith;

that I may know Him and the power of His resurrection, and the fellowship of His sufferings, being conformed to His death, if, by any means, I may attain to the resurrection from the dead" (Philippians 3:7-11, emphasis mine).
At the retreat, I preached one session about the theology of suffering.
I hadn't planned to do so, but Holy Spirit specifically told me to do it at that moment. It was really hard because I had to tell part of my story from years past, and some of the suffering the Lord has allowed me to go through.
But you know what? People got free because of it.
Our suffering is never without purpose.
The suffering you endure today will serve you and others the rest of your life–IF you will allow Holy Spirit to refine you in the middle of what you're going through. The suffering you are going through right now is going to change your life for the better because Abba Father is going to work it out for your good.
Not only that, He'll use your testimony to set other people free.
The testimony of Jesus is the Spirit of prophecy. When you testify about what the Lord has done for you, and about how He has worked your suffering out for your good, He'll take that testimony and bear witness through it to other people, setting them free too.
But our suffering has an even more important purpose than that:
When we suffer, we get to know Jesus more than we ever could otherwise.
Sometimes, you can only truly know people when you share their suffering. People that have never been through anything can't understand people who have. And if we want to know Christ, we have to know Him in His suffering. That means we're going to have to go through some things.
And when you get discouraged about your calling, you have to remember that there is a plan and a purpose for what you're going through.
You also have to remember that there is a reward for seeking God.
That's "Thing-to-Do, part 2." When you are faithful to seek God and obey Him, He does reward you.
The reward may not come when you wish it would.
The reward may not be what you wish it would be.
But the rewards, plural (for He rewards us in many ways), will come at God's perfect time–and His perfect timing will be better than anything you could have conjured up. And His rewards will always be better than anything we could have imagined ourselves.
The long and the short of it is:
When you're discouraged about your calling, you still have to persevere.
My staff and I have been searching for other retreat centers that are cheaper and still provide space for building of relationships, preaching the Word, baptisms, personal ministry, rest, and more–but we haven't found a better one yet. The place where we just hosted the Between Two Worlds retreat is the largest cabin in the Southeast, and it's the best. I keep asking the Lord what He wants to do. My staff and I are praying intensely. But I keep hearing the Lord say, "I want to provide the best."
Honestly, my flesh doesn't want to put out the energy to believe again for this lodge. We need the Lord to send $25,500 to even book the thing. And that season is booking out fast, so if we're going to get acceptable dates at all, we need to book it NOW.
This is not even counting other missions trips we're praying about, or other additional retreats and intensives people have requested, or anything else. The pressure is intense, my friend. Not gonna lie.
But you know what? When the Lord commands us to do a thing, we don't get an option if we want our souls to stay well-watered.
Psalm 106:15 talks about the Israelites and how they lusted exceedingly after idols and various things from Egypt in the desert. And the Lord wrote a scary thing in that verse. He said this:
"And He gave them their request, but sent leanness into their soul" (Psalm 106:15).
Did you get that? "He gave them their request, but sent leanness into their soul."
The Israelites wanted to walk in their flesh.
They didn't want to exert the faith and strength to believe God. They didn't want to keep pushing into the Promised Land. They yearned and complained for onions and leeks, for meat and whatever else … and finally, God gave them their request.
But it cost them their peace.
It cost them their victory with God.
And that is not a price I am willing to pay.
Are you?
Friend, no matter what it costs you to go on with God, it's better to be well-watered and victorious in Jesus Christ who loves us …
… than it is for our flesh to be mollified and comforted.
I know it's hard to believe God and keep pushing into Him. It's difficult because there is a price to be paid when you go higher and deeper in God, and in what He wants to do on the earth.
But pushing into Him like this–refusing to quit and give up–standing in perseverance is the only way to victory.
It's the way to the cross, but it's also the way to the resurrection.
This wasn't intended to be a "Holy Week" kind of post, but maybe it is after all.
Because after the cross comes the resurrection. And Jesus said:
"Then Jesus said to His disciples, "If anyone desires to come after Me, let him deny himself, and take up his cross, and follow Me. For whoever desires to save his life will lose it, but whoever loses his life for My sake will find it.

For what profit is it to a man if he gains the whole world, and loses his own soul? Or what will a man give in exchange for his soul?

For the Son of Man will come in the glory of His Father with His angels, and then He will reward each according to his works" (Matthew 16:24-27).
Whatever the highest and greatest and best will of the Father is for you, that's what you have to take up your cross and carry out.
It's not always glamorous. It definitely won't be easy. Sometimes it involves people lying, cheating, and stealing from you. Sometimes it involves hard things you'd rather not do. And sometimes it requires you to operate in faith when you'd rather just quit.
Frankly. 🙂
But there's no going back.
Luke 9:62 says:
"But Jesus said to him, "No one, having put his hand to the plow, and looking back, is fit for the kingdom of God" (Luke 9:62).
I've come too far to look back. Haven't you?
Won't you gird up your loins with me today, and let's run with endurance the race that is set before us–looking unto JESUS, the Author and the Finisher of our faith?
I pray you will. Please leave a comment below if the Lord is dealing with you about this today too! Even if you're discouraged about your calling, let's press on together for the high call of Christ today!