Encouraging Word: I Am With You Always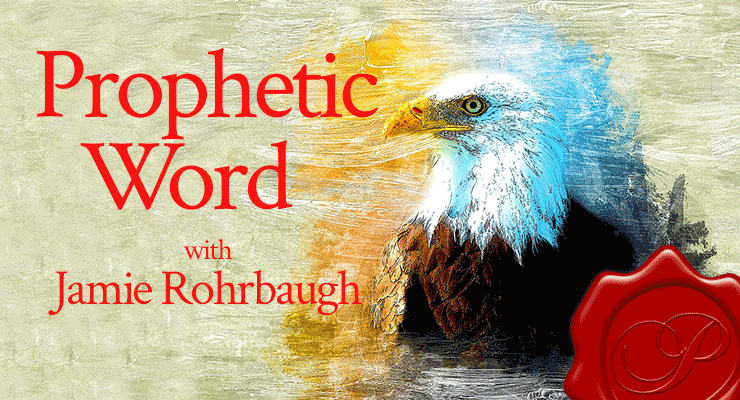 Beloved friend, are you worn out and frustrated? Are you exhausted beyond description? If so, the Lord says to you today:
"I am with you always.
Right now, with your heart pounding and your head hurting, I am with you.
Right in this moment, when you're so tired that you can't see straight, I am with you to comfort and encourage you.
Right as we speak, you are breathing Me in, for I am the Spirit who comforts you.
I see all the desires of your heart. I see how much you hunger and thirst after righteousness. Fear not, little one. You shall be filled. My perfect love is with you always, even unto the end of the world.
I am with you right now in your weakness, and I am making My strength perfect for you.
I see what you long to do but cannot do–YET. That word "yet" is key; for, if you will keep believing, I will make a way where there seems to be no way. I am with you wherever you go, and I see the desires of your heart.
Believe Me, and don't stop believing Me even when your body seems to betray you. Believe Me, and don't stop believing when your checkbook says otherwise. Believe that I am with you; and, equally importantly, believe that the things that matter to you matter to Me also.
Trust also in Me, and I will give you the desires of your heart.
Is this not in My Word? Is this not what I have proven to you over and over? I can overcome all obstacles. I can AND WILL be the LIFE in your situation. I am the Resurrection and the Life, and My Life applies to all aspects of your life.
I need you to believe and decree today.
Call those things that are not as if they already are. Speak out of your mouth what you want to see happen. Claim the Scriptures that I have quickened in your spirit, and confess them. They are your life-breath, for the words that I speak are Spirit, and they are life.
I am with you. Right now, I am with you. So rest.
Hold onto Me and rest. I will make a way. You have done what you could; and, having done all, you are standing. Trust Me. Lean into Me, and I will make your paths straight.
I love you, child. Let Me hold you in MY everlasting arms.
Love, Abba."
Thank You, Father God. I needed that.
Beloved reader, did you need to hear this word today as well? If so, leave a comment below and tell the Lord publicly that you receive it and will obey, resting in His arms today.
Love,
Jamie