God Is Not Waiting For Revival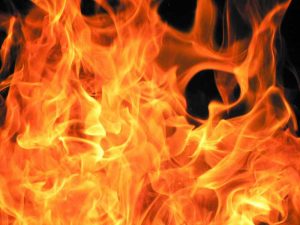 I hear people asking God to send revival all the time. But do we ever stop to think that God is not waiting for revival?
We ask God to rend the heavens and come down… but He has already rent the heavens. He has already come down. When God revealed Himself as Emmanuel–God With Us–through Jesus Christ, He never changed His mind.
I think Christians spend a lot of time praying for what God has already given. I also think those prayers are somewhat of a waste of time.
See, when you beg God to do something He's already done, there's no good way for Him to answer. He already has answered.
I imagine Him sitting in Heaven listening to those types of prayers, and I wonder if He gets frustrated a little bit? He loves His children and wants to answer every prayer. But He can't re-give a gift that He has already, irrevocably given. All He can do is help you open your eyes so you will see that He's already given you what you're asking for.
So we ask God for revival; we ask for the Holy Spirit. But He has already given the Holy Spirit to us without measure or limit. John 3:34 says:
"For He whom God has sent speaks the words of God, for God does not give the Spirit by measure."
We ask the Holy Spirit to come… but He already did. He's here, in all of His fullness and magnificence. He has given us the gift of Himself, and He will never take it back, according to Romans 11:29:
"For the gifts and the calling of God are irrevocable."
Likewise, we ask God: "When are You going to move?"
But God already moved. He moved the day Jesus Christ died on the cross at Calvary. When Jesus, Who knew no sin, became sin for you, He redeemed you back to His glory (Romans 3:23).
On that day, the heavy curtain that kept God's people from approaching His manifest glory was forcibly removed. God ripped the veil of the temple that day from top to bottom.
Why was it torn from top to bottom? To show that only He could do it, and that it was His will to do so!
If He had told men to remove the curtain, they wouldn't have done it; people get attached to their barriers. People get attached to their safeguards and excuses; they don't like to take risks. And a safeguard was all it was; God has always permitted exceptions to the rules. How do I know?
Because David and his men ate the shewbread that was only fitted for the priests to eat (Luke 6:3-4).
Because in the year that King Uzziah died, Isaiah saw the Lord, high and lifted up, and the train of His robe filled the temple (Isaiah 6).
Because Peter, James, and John were allowed to see the divine Son of God and His true glory on the Mount of Transfiguration (Luke 9:28-36).
Because God stood at the door of Moses' tent and talked with him face to face, as a man talks with his friend (Exodus 33:9-11).
Because Moses cried out, "Show me Your glory!" and God willingly and quickly obliged (Exodus 33:18-34:9).
Do you want revival? God is not holding Himself back from you. He will allow you to be as close to Him as you want to be. You can walk in whatever measure of glory you desire. He has already given you the fullness of His Spirit, if you will but open your eyes to Whom He has given.
God is not waiting for revival. God is waiting for us to walk revived.
He's waiting for us to get a revelation that what He said about us is true, and what He said about Himself is true.
He's waiting for you and me to rise up and BE who we are.
Revival is up to you. Always has been, always will be.
Will you make the choice to walk revived today?
Recommended resources: If you need help knowing who you are and who your God is, so you can walk revived today and every day, I strongly encourage you to check out these books: