Harvestology 101: Harvest Is Not Automatic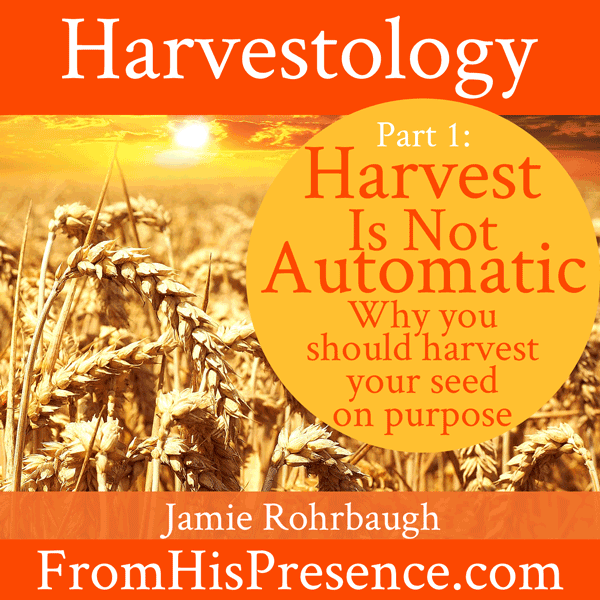 Psssst … Hey Church! Listen up! 🙂 You know how we're always talking about sowing seed for financial increase? Did you ever notice, however, that we don't talk much about harvesting?
I definitely believe in sowing seed. I sow purposefully and I love to give. Sowing seed is Biblical. Sowing and reaping is Biblical. Especially in the area of personal finance, we must understand sowing and reaping, and we MUST sow seed!
However, the Lord socked me between the eyes recently with a passage from Isaiah that showed me that even though I have been a good sower, I have not known how to harvest.
Have you?
Did you know the Bible tells us that harvesting is not automatic?
True story! This passage in Isaiah describes how the harvest must be handled a certain way. It doesn't come in automatically. And I, for one, did not know that before I studied the Word in this area.
Did you?
Maybe you're like I was. I always thought that if I give and give, my harvest will just show up. And sometimes, it may. But other times … when you want to harvest those big fields full of life-sustaining provision …
You've got to go out and bring in your harvest.
This study rocked me even at the beginning. Then I studied it some more, and it's still rocking me! So I recorded it to share with you. 🙂
Harvestology Part 1: Harvest Is Not Automatic is an instantly-downloadable, 54-minute MP3 audio teaching. I've made it available for only $4 on my Gumroad store.
This study will teach you God's foundational principles for harvesting, and it will inspire you to get your own wisdom from God about how to harvest the particular seeds you have already sown in your life.
Are you ready to think differently about money and harvest? Click here to get Harvestology Part 1: Harvest Is Not Automatic on my Gumroad store!