If Your World Is Shaking, This Is For You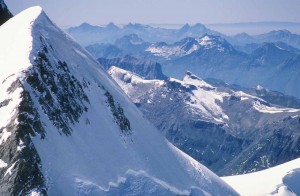 If your world is shaking all around you, you are not alone.
I've been experiencing some shaking in my life recently. A couple of days ago, the Lord gave me a mental picture that brought me great comfort. The only way I could write it down was in poem format, and I felt led to share it with you today. So if your world is shaking, if your heart is breaking, this is for you. Enter into the mental picture in your mind and imagination, and I pray it will comfort you as it has me.
Mountains
Mountains…
I breathe them in.
Mountains have bones, strong bones.
When earth shakes around me,
I fall,
Clutching tightly to the mountain of God.
Hands gripping–or is He gripping me?–the clamor ceases.
O lead me to the Rock that is higher than I!
This One, this Mountain
Is unshakeable,
Immovable,
Unchangeable,
Everlasting.
May you find stability and rest as you fall onto the Rock that is higher than all your problems today.