It's Time To Take Off the Musician Mask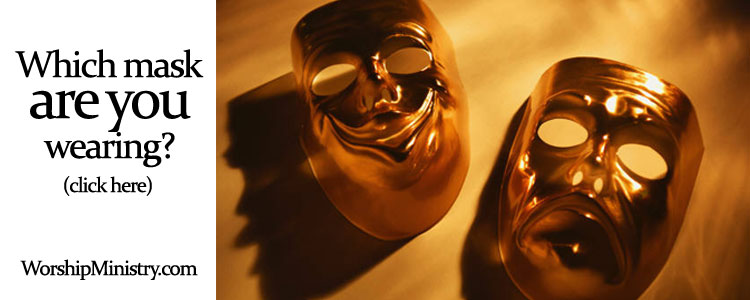 It's the funniest thing! I have been doing a lot of writing recently about really important issues, and it seems like all the posts are being published at once! For today's blog post, please check out this article I wrote for WorshipMinistry.com that was just published yesterday. It's about how it's time for people specifically in worship ministry–church musicians, singers, etc–to take off their masks and get real. This principle applies to people everywhere, but it's especially prevalent in church music, I believe.
When you finish reading, would you be so kind as to leave a comment over on that article and let me know what you think? I'd love to hear your opinion. Thanks!