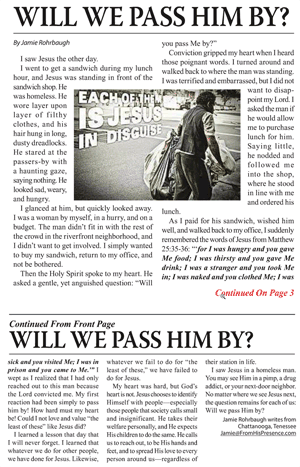 I saw Jesus once at a Subway restaurant here in Chattanooga. He was dirty, forlorn, and hungry… and I didn't care.
My story about the encounter made the front page of The Christian Journal this month.
Next time I see Jesus, will I pass Him by? Will you?
You'll get an email when new content is posted. You'll also receive my free, printable blessing cards and my ebook–The Presence Seeker's Creed–for free when you confirm!