I Saw Jesus at Subway and Didn't Care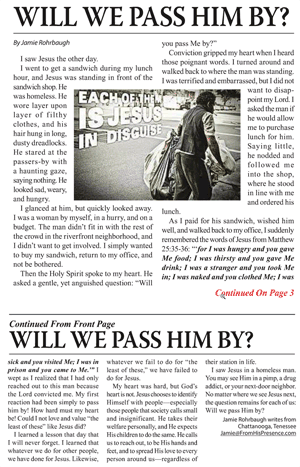 I saw Jesus once at a Subway restaurant here in Chattanooga. He was dirty, forlorn, and hungry… and I didn't care.
My story about the encounter made the front page of The Christian Journal this month.
Next time I see Jesus, will I pass Him by? Will you?