Pray, Prophesy, Pioneer 2021: A Prophetic Prayer Guide for Your New Season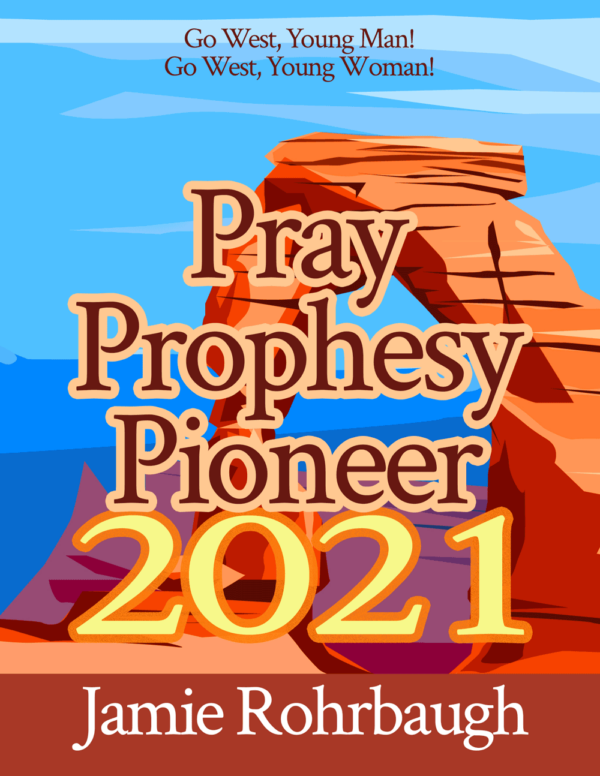 Want to know what the Lord has in mind for you in 2021? If so, Pray, Prophesy, Pioneer 2021 is the prophetic prayer guide for you!

Pray, Prophesy, Pioneer is Jamie's first annual prophetic digest. It includes:
11 prophetic words for calendar year 2021;
7 powerful-but-simple prayers (with extensive explanation) for you to pray during your hardest times in life;
40 prophetic words for the overlapping Hebrew year 5781;
As well as chapters entitled:
How to Begin Walking In the Manifest Presence of God;
Your Wealth Is In Your Unfinished Projects; and
Keep Your Treasure In the Right Place.
This ebook is 46 pages long, and it's chock-full of prophetic revelation, prayer directives, sample prayers, and encouragement for your year.
If you desire to know the heart of the Lord for you in this season, download Pray, Prophesy, Pioneer 2021 today and incorporate it with your daily quiet time. Pray through the prayers, claim the Bible promises Jamie teaches in this book, and believe God for MORE:
More of Him; more of His blessings; more of His hand at work in your life. Download this book today and don't miss out on these powerful prophetic revelations!

Pray, Prophesy, Pioneer 2021 is an ebook (PDF format). It is instantly downloadable and is 46 pages in total length. No physical products are included.