Prophetic Word: Don't Compromise Your Boldness!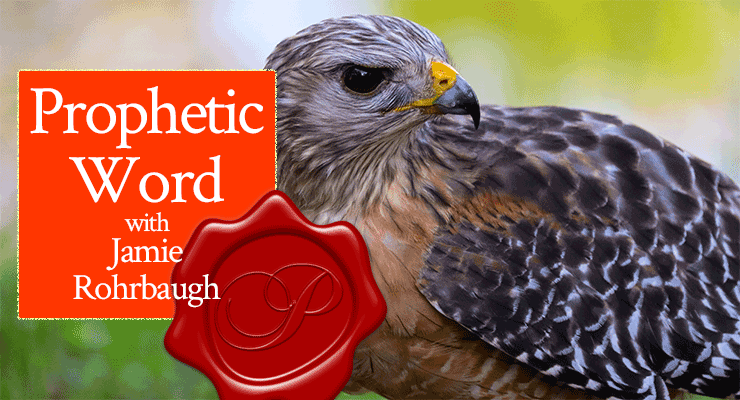 Beloved, have you been hanging in there, believing God for a miracle? If so, I want to encourage you today: don't compromise your boldness!
What do I mean when I say, "Don't compromise your boldness?"
Just this:
If you're believing God to do something on your behalf, a lot of the time He'll answer your prayer in increments. For example:
Your body might show gradual signs of healing.
He might send you the money you need in small amounts, instead of in one lump sum.
He might draw your child to Himself slowly, when you wished and prayed that He would just shake that child up all at one time and change everything about their heart all at once.
Our God is always able to deliver us and answer our prayers in one huge miracle.
I've seen it happen and God does this for sure. But other times, for reasons known only to Him (but which sometimes we see later), He answers our prayers in increments. Here's the test of faith when this happens:
Will you compromise your boldness?
If your prayer is to see your child saved, delivered, and baptized in fire and the Holy Ghost, will you stop praying if you simply see your child saved–but not yet delivered?
Will you stop praying if you see your child saved PLUS delivered, but not yet baptized in the Holy Spirit and fire?
Will you stop praying if you see your child saved, delivered, baptized in the Holy Ghost and fire, but not yet speaking in tongues, prophesying, working miracles, hearing God, and witnessing for Jesus?
If you're praying for God to give you the whole "kit and caboodle," are you going to be satisfied if you see Him answer a portion of your prayer?
Of course you're going to be thankful for everything He does. That's a given, and this article is not about that. And of course you're going to keep loving your child and praying for them in the example above.
But where do you stop contending? … IF you stop at all?
Will you stop?
That's a trick question … because the answer should be, "I will never stop contending nor ever be satisfied until God answers EVERY PART OF MY PRAYER IN FULLNESS."
In other words, our response should be, "I will keep fasting. I will keep praying with my head between my knees. I will keep crying out to God until I see the fullness of the answer come. I will be thankful for everything God does. I will praise Him throughout the entire journey. But I will NEVER cease fasting and praying and believing until I receive the FULLNESS, the TOTALITY, of what I asked God for."
The enemy will tempt you in this. The enemy will tempt you to compromise your boldness.
Let's say you run a ministry or business, and you need a certain amount of money. The enemy will tempt you to be satisfied when the Lord has sent you half the amount you prayed for. The spirit of compromise will whisper in your ear, "You could make do with this. You could lay off staff, cut benefits, eliminate programs or outreaches, push that bill off until next month, and you could make it work."
BUT THE LORD is whispering to you right now:
"Come on. Believe Me for greater. Believe Me for a miracle! Believe Me for the fullness of everything you asked Me to do! Am I not God in Heaven? Do I not test the sons of men? Do not My eyes roam to and fro on the earth, seeking the heart that is completely Mine?
What will I find in your heart? Will I find the boldness to keep praying as you ought to? Or will I find compromise? I am not done working on your behalf. NEVER COMPROMISE!"
And yes, that is a prophetic word. The Lord spoke that to me for you as I was writing this. So let's say it again:
Never compromise your boldness!
When you get praying for a miracle, you have to EXPECT that you're going to receive THE WHOLE THING. You have to expect that you will receive every single thing you have asked God for. This is because Mark 11:22-24 says:
"So Jesus answered and said to them, Have faith in God. For assuredly, I say to you, whoever says to this mountain, 'Be removed and be cast into the sea,' and does not doubt in his heart, but believes that those things he says will be done, he will have whatever he says. Therefore I say to you, whatever things you ask when you pray, believe that you receive them, and you will have them" (Mark 11:22-24).
In the passage above, the word "receive" that I underlined actually means, in the original Greek, "to take; to get hold of" (Strong's Greek word #2983). So in this passage, Jesus was saying that, WHEN YOU PRAY …
At the exact moment you pray …
No matter which "whatever things" you are asking Him for …
You are to believe that you are TAKING THEM WHEN YOU PRAY … because your prayer of faith literally is the glove on your hand, and you can reach out and grab ANYTHING you're asking the Lord for.
You receive the thing the very MOMENT you pray.
So what happens when you pray? The moment you pray, you receive the thing.
If you receive the thing you ask for in the moment you pray the prayer, why on earth would you compromise your boldness?
Why would you ever say, "It's two days before the end of the month and all the money I need isn't in yet. I'd better cut costs." NO! Instead, say, "God has provided all I need to this day, and He always will. I bet today is the day He's going to bring in the rest of it, and I'm so grateful! I believe for a miracle TODAY!"
Or …
Why would you ever say, "My body feels a lot better with these changes I'm making, but they say this diagnosis is genetic. I guess I can just manage the symptoms from here on out." NO!
Instead, say:
"Father God, thank You for healing me. I was healed by the stripes of Jesus. Thank You for every manifestation of that healing I am experiencing so far.
But Father, You know that I am still seeing some manifestations of that sickness too; so continue kicking those symptoms out, Lord. Get thee behind me, enemy! Infirmity has no place in me. I receive HEALING and resurrection life in Jesus' name! I am healed by the stripes of Jesus!"
Beloved, it may feel like the midnight hour. It may even BE the midnight hour. But if the Bridegroom hasn't come yet, don't stop watching and waiting.
Don't stop contending.
Don't stop believing.
Don't stop fasting and praying and sowing and speaking in faith and declaring the Word over yourself.
Don't stop.
Never stop until you receive the FULLNESS of ALL that you've asked God for.
In Jesus' name.
Beloved, was this word for you today? Leave a comment below if so.