Prophetic Word for September 2021: A Month to Fast and Preach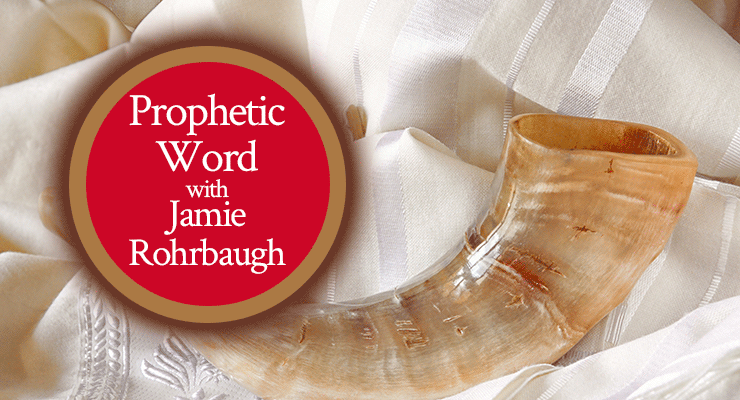 Beloved, I asked the Lord to tell me what He has in mind in the Spirit realm for September 2021. And this is the prophetic word for September 2021 the Lord gave me: "It is a month to fast and preach!"
I asked the Lord to elaborate below; but first, let's look at the Scriptures for this month.
Here are the Scriptures the Lord spoke to me for this month about the fasting portion of this word:
First is Joel 2:15-17:

"Blow the trumpet in Zion, consecrate a fast, call a sacred assembly; gather the people, sanctify the congregation, assemble the elders, gather the children and nursing babes; let the bridegroom go out from his chamber, and the bride from her dressing room.

Let the priests, who minister to the Lord, weep between the porch and the altar; let them say, "Spare Your people, O Lord, and do not give Your heritage to reproach, that the nations should rule over them. Why should they say among the peoples, 'Where is their God?'"

AND Isaiah 58:6-14:

""Is this not the fast that I have chosen: to loose the bonds of wickedness, to undo the heavy burdens, to let the oppressed go free, and that you break every yoke? Is it not to share your bread with the hungry, and that you bring to your house the poor who are cast out;

When you see the naked, that you cover him, and not hide yourself from your own flesh? Then your light shall break forth like the morning, your healing shall spring forth speedily, and your righteousness shall go before you;

The glory of the Lord shall be your rear guard. Then you shall call, and the Lord will answer; you shall cry, and He will say, 'Here I am.'

"If you take away the yoke from your midst, the pointing of the finger, and speaking wickedness, if you extend your soul to the hungry and satisfy the afflicted soul, then your light shall dawn in the darkness, and your darkness shall be as the noonday.

The Lord will guide you continually, and satisfy your soul in drought, and strengthen your bones; you shall be like a watered garden, and like a spring of water, whose waters do not fail. Those from among you shall build the old waste places; you shall raise up the foundations of many generations; and you shall be called the Repairer of the Breach, the Restorer of Streets to Dwell In.

If you turn away your foot from the Sabbath, from doing your pleasure on My holy day, and call the Sabbath a delight, the holy day of the Lord honorable, and shall honor Him, not doing your own ways, nor finding your own pleasure, nor speaking your own words,

Then you shall delight yourself in the Lord; and I will cause you to ride on the high hills of the earth, and feed you with the heritage of Jacob your father. The mouth of the Lord has spoken" (Isaiah 58:6-14).
And here is the Scripture the Lord spoke to me for August 2021 about the preaching portion of this word:
"Surely you shall call a nation you do not know, and nations who do not know you shall run to you, because of the Lord your God, and the Holy One of Israel; for He has glorified you" (Isaiah 55:5).
I asked the Lord to elaborate on what He said about September 2021 being a month to fast and preach. And the Lord said:
"I have heard your travail and your groaning. I am listening to your cries as they arise to Me. And beloved, your cries are making all the difference.
You cannot stop now. I do not want you to stop travailing; to stop groaning; to cease crying out to Me for help. Indeed, Your cries are keeping the earth from disaster. You do not know it, but your prayers are fervent and effective and I need you to continue crying out to Me so that I can save and rescue many around the earth.
The times of the end are drawing nearer.
I am harnessing the prayers of My people to accomplish My will on the earth even though you do not see it. Many things are happening that were not My will, but I still have a plan to work out all things–and I do mean ALL THINGS–for the good of those who love Me and are called according to My purpose.
My heart is broken as yours is broken for all the sin on the earth; indeed, My heart is even more broken than yours in that area. But My goodness is greater. My redemptive purpose is greater, for the blood of My Son Jesus is GREATEST.
The blood of My Son Jesus is actively at work on the earth," said the Father.
"You do not always see it or know it, but My grace is still sufficient for you. My strength is still made perfect in your weaknesses.
Indeed, all the governments and kings of the earth with their military might combined are weak when compared to Me. Your heroes and even heroes of faith, in all their might and strength and even faith, are still weak compared to Me."
"I can do things which you cannot do, and I am doing them," says the Lord.
"Look at things from My eternal perspective. Learn to see things as I see them. Your emotions should not overrule your spirit at any time. Although your heart is broken by the things you see around you, you should always be able to see how I am working and My redemptive perspective.
In September 2021, it is a month of fasting and preaching. I need you to pray:
For the world around you.
For the poor in spirit who are of My Kingdom but who cannot seem to get their head above water. Pray that they will see God.
Pray that I will continue to prevent disaster, and that I will mend and heal the disasters that men who hate Me have caused.
I need you to receive My heart for the earth. I need you to see things the way I see them, for I am moving on your behalf; yes, even now I am moving. I am perfecting all things that concern you–even those things of greater scope and impact than ever concerned you before.
I am preventing many things using your prayers, and I will both prevent and heal many more things using your prayers.
I need you to fast and pray right now. I need you to combine the strength of fasting with your prayers because then I can respond to your emergency prayers with My emergency response of grace!
I also need you to preach My Gospel more fervently than you have ever preached it before. As I am moving with My redemptive grace, I am bringing more sons and daughters into the Kingdom than I ever have before at any time on earth."
"I will be glorified in whom I will be glorified," says the Lord!
"The hearts of kings are in My hands, and in My hands alone. I can AND WILL turn those hearts wherever I wish. I will expose what I choose to expose and I will hate what I hate and vengeance DOES belong to Me," says the Lord.
The Lord continued:
"I wish for My people to remember that always: that although I am a merciful God, I am equally a JUST God, and the fact that I have reserved vengeance for Myself means that vengeance is important to Me. I will have mercy upon whom I will have mercy, and I will also get vengeance upon whomever I choose to get vengeance.
You think I do not see–but I see more clearly than you. You think I have not heard–but My ears are always open to the sinner's cry when that sinner cries out to Me for forgiveness and salvation; how much more are My ears tuned to YOUR cry? I tell you, I am hearing and I am acting!
You think I am doing nothing, but that is not true. You simply have not heard the stories yet. Pray therefore that the testimonies of My Christ and of what He has done will get out over the whole earth, for truly My Son has been acting on your behalf as you have asked and prayed in His name, that I may be glorified in My Son Jesus!
I urge you today, My child: Behold the Lamb of God, which takes away the sin of the world.
My Son is moving and I am moving. My Son is working; I am working; My Spirit is working; and My works are going out over the whole earth. You need to know this; strengthen yourselves in Me!
You must not be cast down or in despair. You must keep your hope, for Hope is in Me! Remember, "Christ in Me, the Hope of glory!" That same truth applies to the world's situation just as much as it does to your individual situation, or to your family's situation.
You are the hope of the whole world, even though they do not know it; for My Son Christ in you is working through you, moving through you, answering your prayers, and preaching the Gospel through your voice!
Beloved, preach My Gospel with power this month and every month.
You will find yourself preaching and witnessing with more power this month than you ever have before. A new thing has come upon you; it is the new thing I have done.
You have received a new BOLDNESS! You have contended for the river and have received it, and this shall be a sign unto you: that the steps of faith you have already taken this month shall reap a harvest. Indeed, the plowman shall overtake the reaper!
My child, I am with you always.
I am with you to comfort you. I am keeping the whole world together in My hand. I am keeping your life together in the palm of My hand, where your name is inscribed. Fear not, little flock; for it is My good pleasure to give you the Kingdom.
This month, as you fast and preach My Gospel to your friends, neighbors, and to the uttermost parts of the earth, You will see My hand at work–and you will know how great is the mystery of the Kingdom of God IN YOU.
With ALL My love and blessing,
Your loving and tender Abba Father."
Whoa.
Thank You, Father God.
Pray with me in response to this prophetic word for September 2021:
"Father God, in Jesus' name, thank You for perfecting all things that concern me. Thank You for speaking to me about the things that are breaking my heart. Thank You for giving me courage, hope, and boldness to go on praying, seeking, fasting, and believing You. I love You, Abba Father. I receive Your comfort in this word today, and I receive Your touch of boldness, power, and anointing to preach. Thank You, Abba Father. In Jesus' MIGHTY, holy, and precious name I pray. Amen."
Beloved, if the Lord spoke to you using this word today, please leave a comment below. Say "I take that!" and "Thank You, Abba Father," and let me know specifically if Holy Spirit comforted you as you read the above. All glory to His name!