The Lord Says: I Am Sending You Signs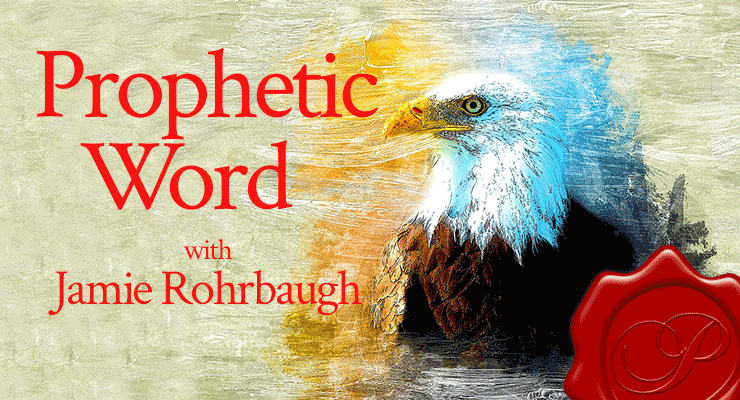 Are you waiting for the manifestation of your promise? I heard the Lord say today that He is sending you signs!
Here's what the Lord told me to tell you:
"I am sending you several different kinds of signs.
First, I am sending you faith signs. Remember that your faith in Me is the tangible evidence that you have what you're asking for. Stand firm in faith!
Next, I am sending you confirming signs that will re-state the promises and assurances I gave you yesterday, and the day before, and the day before that. These signs are needed because you might talk yourself out of believing for the promise if I didn't send confirming signs. The pressure coming against you from the other side—the enemy's side—is so strong and he wants you to give up.
But, NEVER FEAR … and do not give up.
I am with you always, even to the end of the world. And if you look back, I have sent you signs each day for the past three days to confirm to you the promise that I made you four days ago.
I am also sending you seed signs.
You have NO IDEA how much your faith seeds the heavenlies. Your faith moves Me and it compels Me to move. I give seed to the sower, and sometimes the seed I give you is a faith seed! When you sow your faith seed into Me, it produces results! Then, those results become seed on the earth for you to use and cooperate with to do even greater things!
Beware and do not look down upon the seed signs! Go ahead and stir things up in the heavenlies!
You are making great headway. You are forcing My hand and I wanted you to do that! Don't be like the apostles, when they were young in their faith and they could not cast the demons out because of the littleness of their faith. Be like Joshua, who tarried in My presence and then was able to do great and mighty things at My command, with only his faith to go on!
You have surrounded the heavenly city with your faith!
And as things are in Heaven, so I also let them be on the earth. Your faith has surrounded my throne. You know there on the earth that I have surrounded you, but you never knew that you have also surrounded me, did you? It's true!
The sweet aroma of YOUR FAITH is rising up before My throne right now. It is moving Me. I can't stand to sit still when I smell this level of faith! It is like gasoline to My fire—and I am already a consuming fire moving on your behalf! Can you imagine, then, what your faith does to Me? How it impacts Me?
Your faith is moving Me right now.
Your faith is making Me clap My hands, shout with joy, and dance. Oh yes, I dance over you right now! You have given Me GREAT joy, and I am not waiting to move on your behalf!
My child, your faith has made you whole. Go in peace into your day and rejoice. REJOICE, knowing that I have done what you set out to get Me to do. REJOICE knowing that I am with you, to keep you. Rejoice knowing that not ONE tear you have shed has fallen to the ground; I have caught every one and I hold them in My bottle, in My hand.
Everything you need is Mine and I am giving it to you. Open up your spirit to receive it, and thank Me; for it is My good pleasure to give YOU the Kingdom.
Speedily I come. I tell you again that I am coming speedily.
Prepare for My miracle. You will see My miracles manifest. You will see the goodness of the Lord in the land of the living. Taste and see that I AM GOOD; you are blessed, for you trust in Me."
Thank You, Papa.
Beloved, is this word for you today? If you receive this word, go ahead and state your confession in the comments! Respond to the word and tell the Lord and the world that you believe His word of hope for you!