How To Plead the Blood of Jesus In Prayer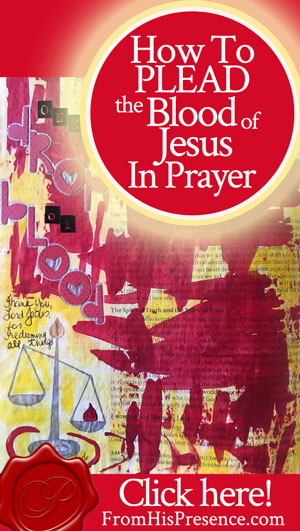 If you want to know one of the strongest ways to pray that there is, you need to learn how to legally plead the blood of Jesus in prayer.
If you're not sure what I mean, you're in luck! I wrote about it recently over on iBelieve.com, in How to Plead the Blood of Jesus In Prayer.
When you pray, you have to understand that you are appearing before the courtroom of Heaven.
You have a legal right to be there because you are in Christ. Also, you have a legal right to receive whatever you ask God for, according to Scripture.
So, pray in faith! Plead the blood of Jesus so that Father's Kingdom can come and His will can be done on earth as it is in Heaven!
Want to know how it works?
Hop over to iBelieve.com and check it out How to Plead the Blood of Jesus in Prayer … and please share the article on social media if it blesses you!
Thanks!
Would you help me with my work of reaching people for Jesus as a domestic missionary? This blog, and all of my mission work in person, are made possible through your partnerships, donations, and product purchases.
If you'd like to help me, please check out the partnership details and products available for sale here. And, thank you in advance for helping make this blog and everything we do together for the Kingdom possible!